When a newborn needs rapid cooling to treat brain injury, you can count on us.
Neonatal encephalopathy is a complex disease that presents broadly with an incidence up to 9% in terms births1. One of the known causes, perinatal hypoxic-ischemic encephalopathy (HIE) occurs in 1.5% of term or near-term births as a result of hypoxic and/or ischemic insults during labor and delivery2. Unless treated properly immediately to the standard of care, the condition will almost certainly be fatal or lead to long-term deficits—cognitive, behavioral, attention, and memory difficulties3. Not every hospital is equipped to handle it.
2-9%
Incidence of neonatal encephalopathy
in term births1
Bringing Calm to Stressful Situations
At a time normally marked by joy, an HIE diagnosis is devastating. The situation is high-stress and heartbreaking for everyone involved, caregivers, parents, and clinicians alike. Cooling needs to start right away. Every minute counts.
Clinicians have a six-hour therapeutic window in which neuronal cell death can be slowed by rapidly cooling the infant, known as therapeutic hypothermia—the only treatment that has been shown to help this condition. CritiCool® stands ready.4
How We Help
Given the infrequency of HIE compared to more common disorders, being prepared to quickly manage and initiate treatment can be a challenge. NICUs gain a great advantage if the temperature regulation device is easy to operate and trusted.
It's extremely quick and easy to get started with CritiCool, with minimal buttons to press and an intuitive touchscreen that clearly displays exactly what you need to know. Integrated with the CritiCool is the CureWrap®, which wraps around the patient.
CureWrap's versatility and flexibility provides caregivers full access to the patient, facilitates repositioning, and allows parents to hold their newborn without interrupting cooling.
The portable and battery-operated CritiCool MINI provides another option for the neonatalogy unit with a smaller and lighter footprint than CritiCool. If the infant is born in a hospital that does not support their clinical needs or needs to be moved to another part of the hospital, cooling can start right away and continue without interruption thanks to the 60-minute battery
Testimonials
"There is compelling clinical and experimental evidence that Therapeutic Hypothermia initiated in the first six hours after birth and continued 72 hours is associated with long-term improved survival without disability in babies with moderate to severe NE [neonatal encephalopathy]"
— Neonatologist, Special Article<sup>5</sup> in Pediatric Research
Testimonials
CritiCool – Well Documented for Use with Infants
In a study comparing selective head cooling and whole-body cooling using a mat and whole-body cooling using a wrap, CritiCool was the only group where target rectal temperatures (Trec) did not fall below target temperature range6. The same study found that CritiCool minimizes overshoot during the initiation of cooling and reduces fluctuation in Trec during the maintenance period of cooling, when compared with the two other treatment modalities7. The use of therapeutic hypothermia was considered successful in a study of 332 patients in the Netherlands and Flanders where CritiCool was used8. Moreover, CritiCool was used to cool infants safely within three hours of birth in a landmark study from 2013 that determined that cooling should be initiated as soon as possible after birth in eligible infants9.
Fast, Simple, and Effective Temperature Control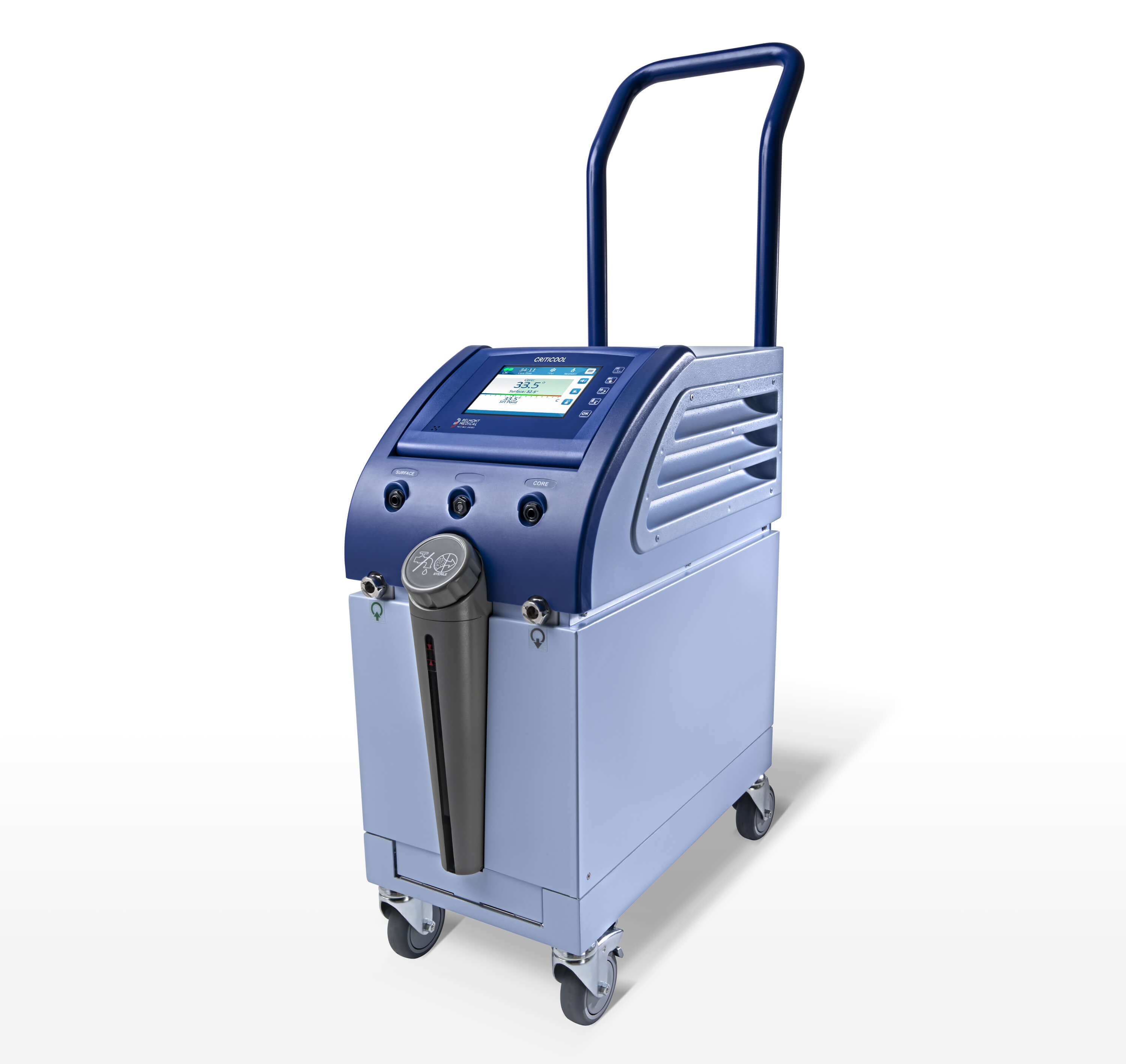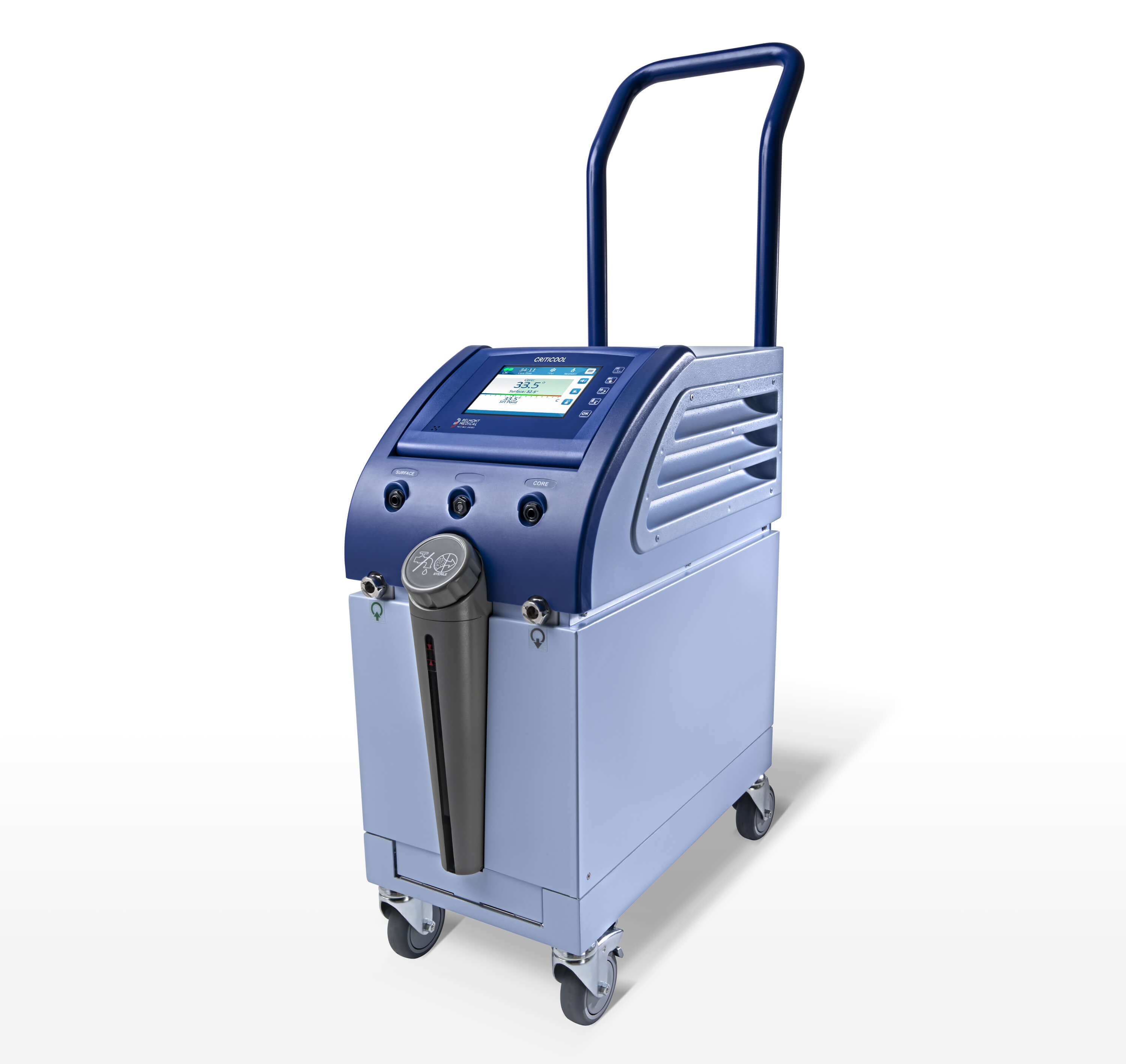 CritiCool®
CritiCool® helps maintains pre-set body temperature as determined by a physician and includes two components, the CritiCool device and the CureWrap® garment.
Measures core and surface temperatures every 133 milliseconds and adjusts circulating water temperature as needed

Promotes holding of newborns and facilitates skin-to-skin contact between parent and baby, even during cooling


 
Learn More
Quick and Easy Targeted Temperature Management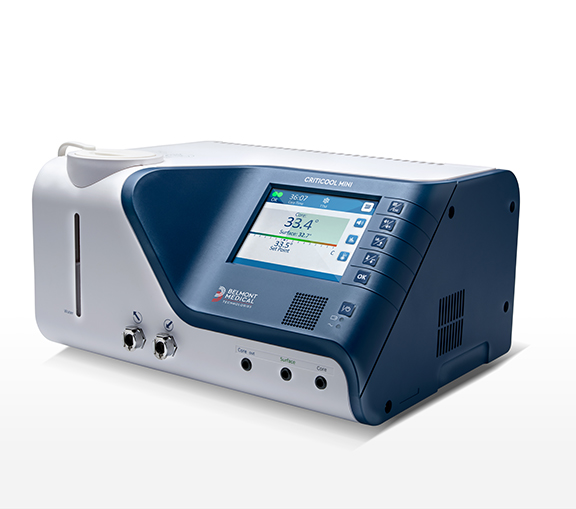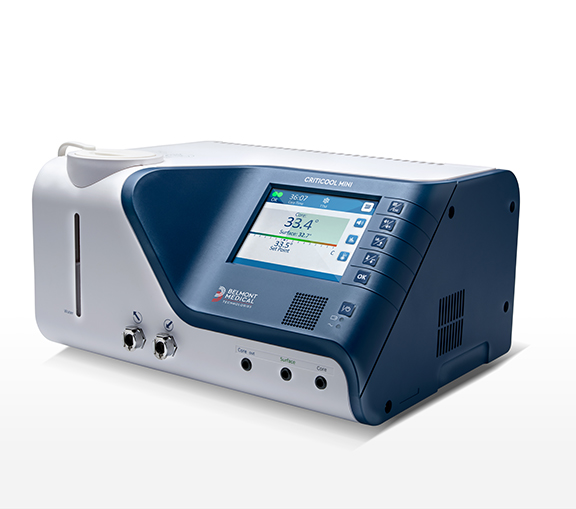 CritiCool® MINI
The CritiCool MINI, is simple, with quick and easy setup, and is both user- and patient-friendly. Clinicians just have to:
Set the desired temperature on the CritiCool® MINI device
Wrap the appropriately sized CureWrap® garment around the patient
Cool the patient to the set temperature
Rewarm the patient through controlled, monitored rewarming
Learn More
Product Overview: CritiCool® Targeted Temperature Management (TTM) System
https://doi.org/10.1016/j.earlhumdev.2010.05.010 https://www.uptodate.com/contents/clinical-features-diagnosis-and-treatment-of-neonatal-encephalopathy .
Kurinczuk JJ, White-Koning M, Badawi N. Epidemiology of neonatal encephalopathy and hypoxic-ischaemic encephalopathy. Early Hum Dev. 2010;86:329
Neonatology 2013;104:228–233. doi: 10.1159/000353948
Sabir H, Scull-Brown E, Liu X, Thoresen M. Immediate hypothermia is not neuroprotective after severe hypoxia-ischemia and is deleterious when delayed by 12 hours in neonatal rats. Stroke. 2012;43:3364–3370.
El-Dib, M., Inder, T.E., Chalak, L.F. et al. Should therapeutic hypothermia be offered to babies with mild neonatal encephalopathy in the first 6 h after birth?. Pediatr Res 85, 442–448 (2019).
Nicholas Hoque, Ela Chakkarapani, Xun Liu, and Marianne Thoresen. "A Comparison of Cooling Methods Used in Therapeutic Hypothermia for Perinatal Asphyxia." Pediatrics. 2010, 0031–4005.
Ibid.
Floris Groenendaal et al. "Introduction of Hypothermia for Neonates with Perinatal Asphyxia in the Netherlands and Flanders." Neonatology. 2013;104:15–21.
Marianne Thoresen et al. "Time Is Brain: Starting Therapeutic Hypothermia within Three Hours after Birth Improves Motor Outcome in Asphyxiated Newborns." Neonatology. 2013;104:228–233.