Video
The Belmont® Rapid Infuser RI-2 vs. Fluido® Airguard System | Heating Performance | English
We wanted to see how The Belmont® Rapid Infuser RI-2 compares to other blood and fluid warmers when it comes to fluid warming performance… So, we set up a test to find out. Is your fluid normothermic? If you are not sure, we encourage you to conduct this test yourself. Please contact Belmont for more information about how to set up an in-person demonstration of heating performance. Email us at: marketing@belmontmedtech.com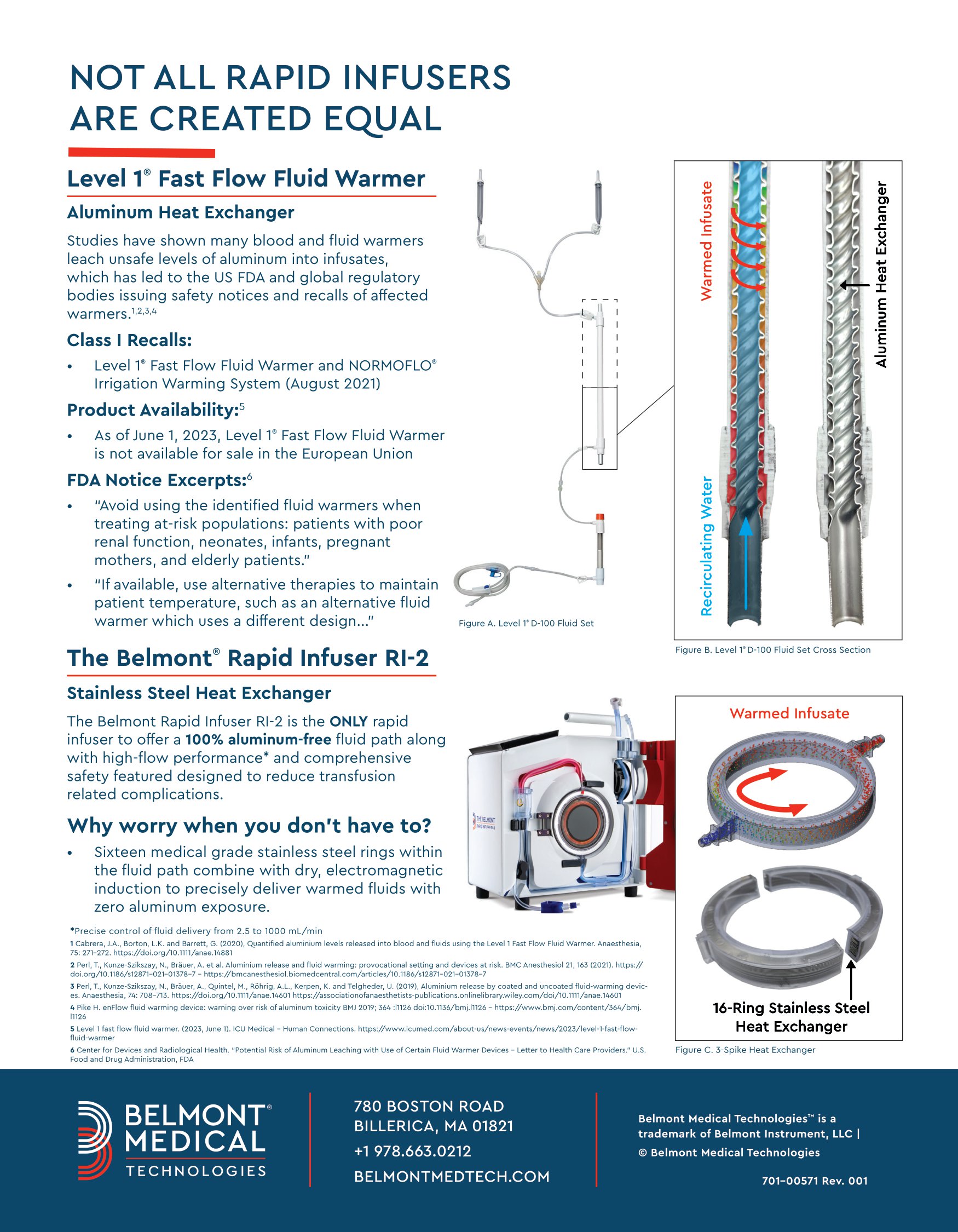 White Paper
Level 1 Aluminum Heat Exchanger Handout OUS
Two-sided handout comparing the RI-2 and Level 1 Heat Exchanger and Concerns About Aluminum Exposure
Download PDF
User Manual
CritiCool 6.3 User Manual (English)
CritiCool User (Operator's) Manual - English
Download PDF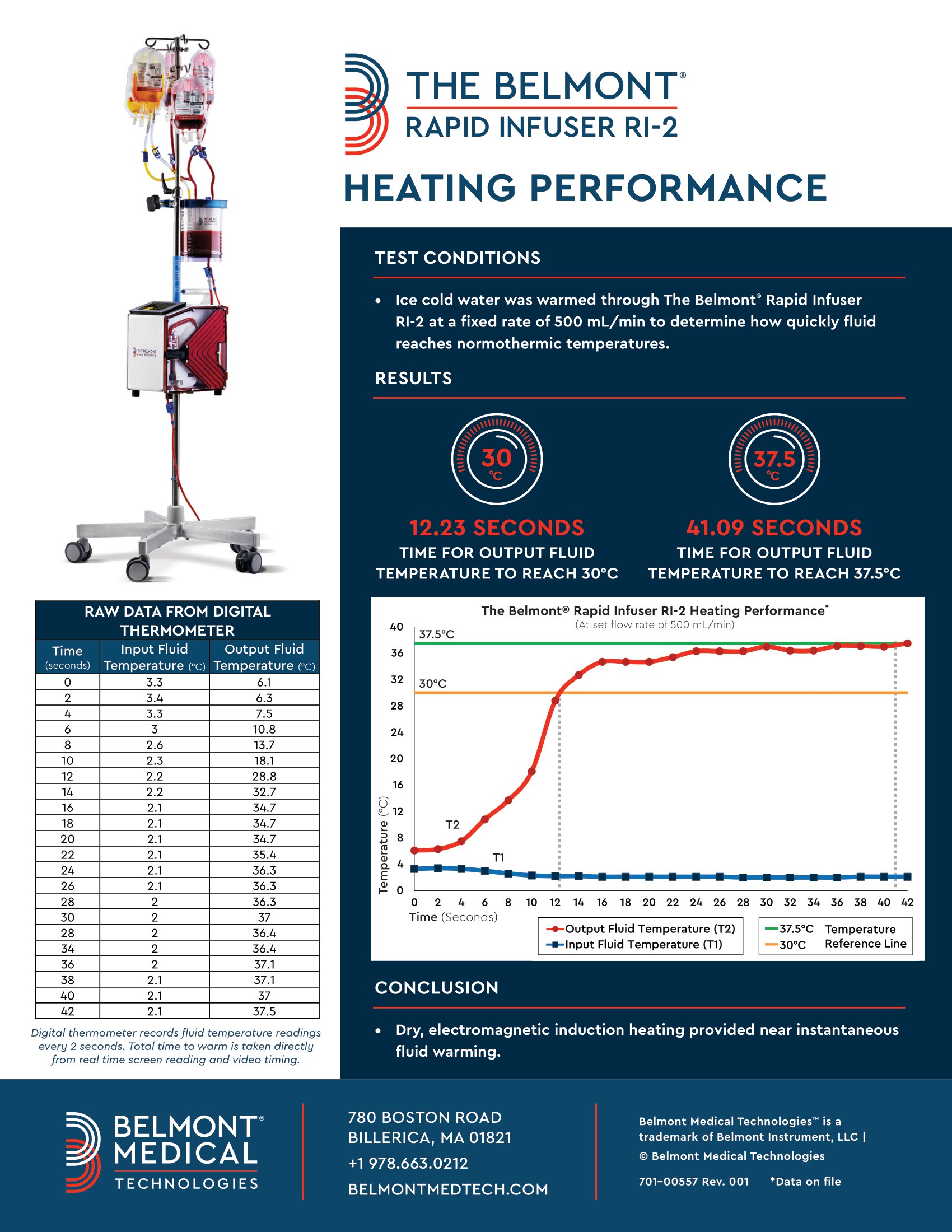 White Paper
Summary of testing describing how quickly ice cold water was warmed to normothermia through The Belmont Rapid Infuser RI-2
Download PDF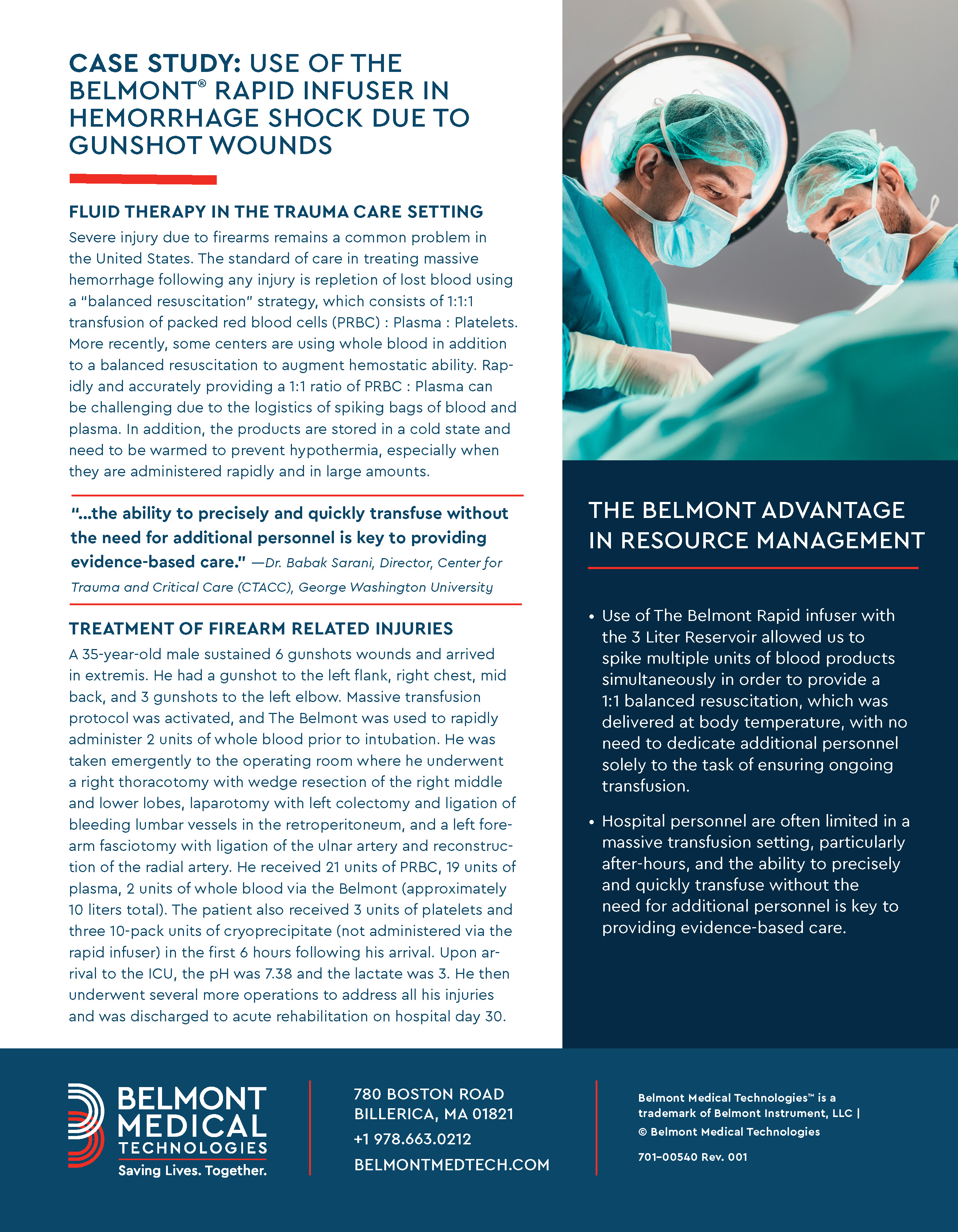 White Paper
Use of The Belmont® Rapid Infuser in Hemorrhage Shock Due to Gunshot Wounds
Download PDF
Video
Heating Performance of The Belmont® Rapid Infuser RI-2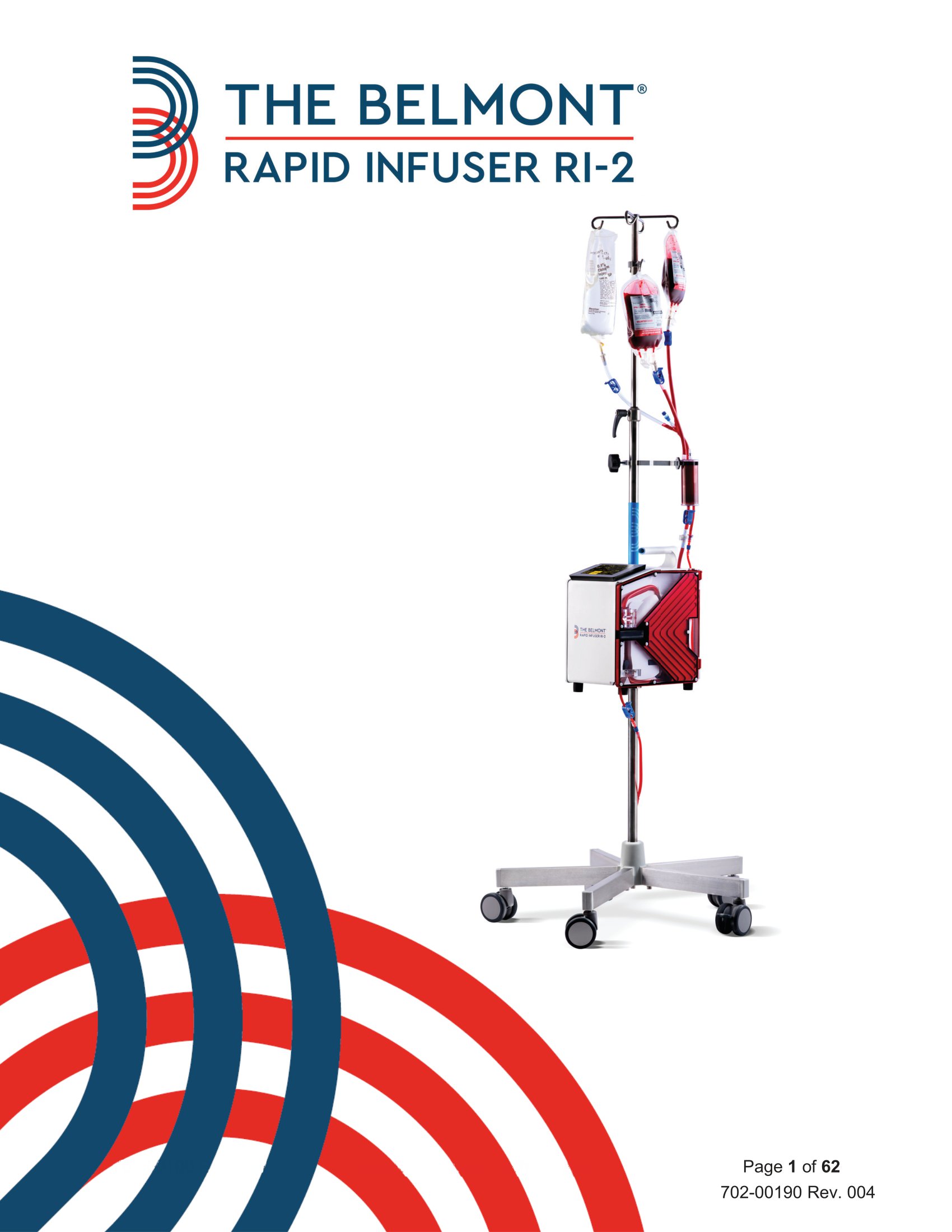 User Manual
The Belmont® Rapid Infuser RI-2 Operators Manual, English
Operators Manual for The Belmont® Rapid Infuser RI-2 in English
Download PDF
Video
Belmont Medical Technologies Company Overview
Discover how Belmont has been making a difference on the front lines of critical care for more than 40 years.
Video
Customer Testimonial: The Belmont® Rapid Infuser RI-2
Learn about how The Belmont® Rapid Infuser RI-2 earns the trust of clinicians worldwide from the perspective of a leading cardiothoracic anesthesiologist.
Video
WORKING TOGETHER at Belmont Medical Technologies
Our diverse and dedicated team, also known as "The Belmont Family", closely work together and support each other to help accomplish our shared mission of improving patient care worldwide.