When you need the best of the best this very second, choose Belmont.
Intensive care is a high-stress environment with medical personnel at the ready at all times to diagnose and act on any intervention your patients need. In this complex and rapidly shifting setting, admissions arrive from many different sources and each patient comes with a unique set of vitals and co-morbidities. Patients in your ICU require quick attention and decision-making. Staying calm and collected is far easier when clinicians have the best tools at their fingertips.
3.3
Average ICU length of stay in days1
$12,931
Mean intensive care unit cost for those not requiring mechanical ventilation2
Make the Easy Decisions When You Can
Whether treating a post cardiac arrest patient, a gunshot victim, or a hypothermic patient, being prepared with Belmont solutions at your side means there's one less decision for you to make in the heat of the moment. We bring simplicity to your complex ICU environment.
How We Help
Treating Post–Cardiac Arrest with Cooling Solutions
The clock is ticking in every aspect of cardiac arrest. Resuscitation and return of spontaneous circulation must occur within minutes. And to preserve neurological function, cooling must also begin within six hours of the cardiac arrest. Your staff needs to be able to start lowering the patient's temperature with therapeutic hypothermia as soon as possible. The simpler the setup and the easier a system is to use, the faster a patient can be cooled. This is what CritiCool is all about.
Controlling Body Temperature with Allon® and CritiCool®
When patients survive extreme accidents, they may present with more than bodily injury. Thermoregulation may have been compromised begun its cascade of detrimental effects. Taking control of body temperature needs to be simple and effective.
With either CritiCool or Allon, you can easily and quickly manage patient body temperature. Lending simplicity and precision, both systems use a one-piece disposable patient garment that wraps around the patient's body—covering up to 85% of the patient's skin–to exchange energy efficiently—without adhering to the patient's skin.
Treating Severe Blood Loss with "The Belmont"
When a patient could bleed out, you need a quick fix that you know works. The Belmont® Rapid Infuser RI-2 gives you an easy-to-use and dependable solution for warming blood and fluids quickly, precisely, and safely. Affectionately called "The Belmont," our device can be found around the world and in the top 100 US hospitals—because critical care teams rely on us.
Testimonials
"Fever is common after a hypoxic-ischemic event such as cardiac arrest, and registry data have shown an association between fever and poor outcomes after cardiac arrest. The 2019 recommendation allows for either TTM with moderate hypothermia or TTM with strict maintenance of normothermia after cardiac arrest. With either strategy, monitoring of core body temperature and the avoidance of fever are paramount."
— Highlights of the 2019 Focused Updates to the American Heart Association Guidelines for Cardiopulmonary Resuscitation and Emergency Cardiovascular Care<sup>3</sup>
Designed with your patients in mind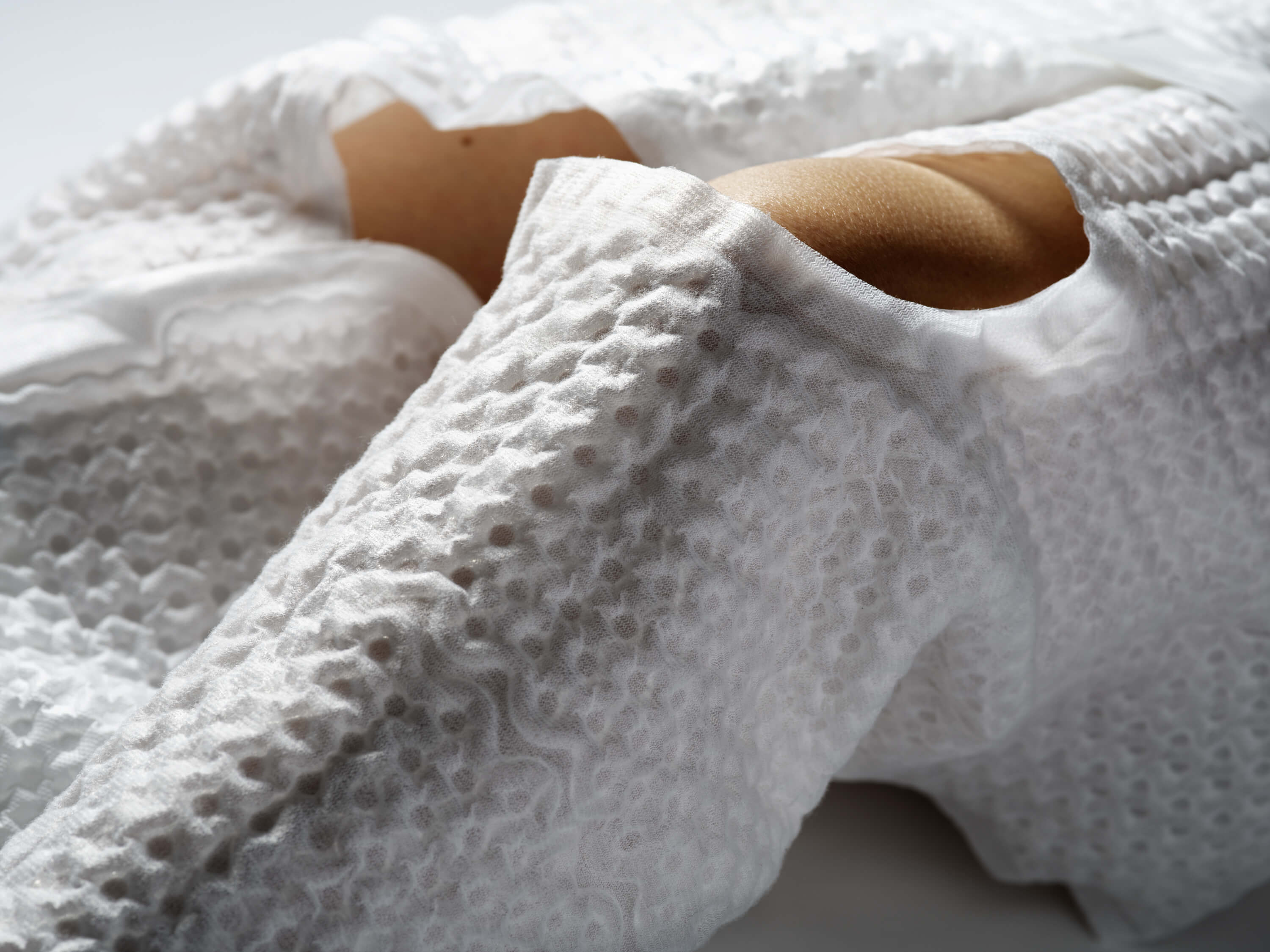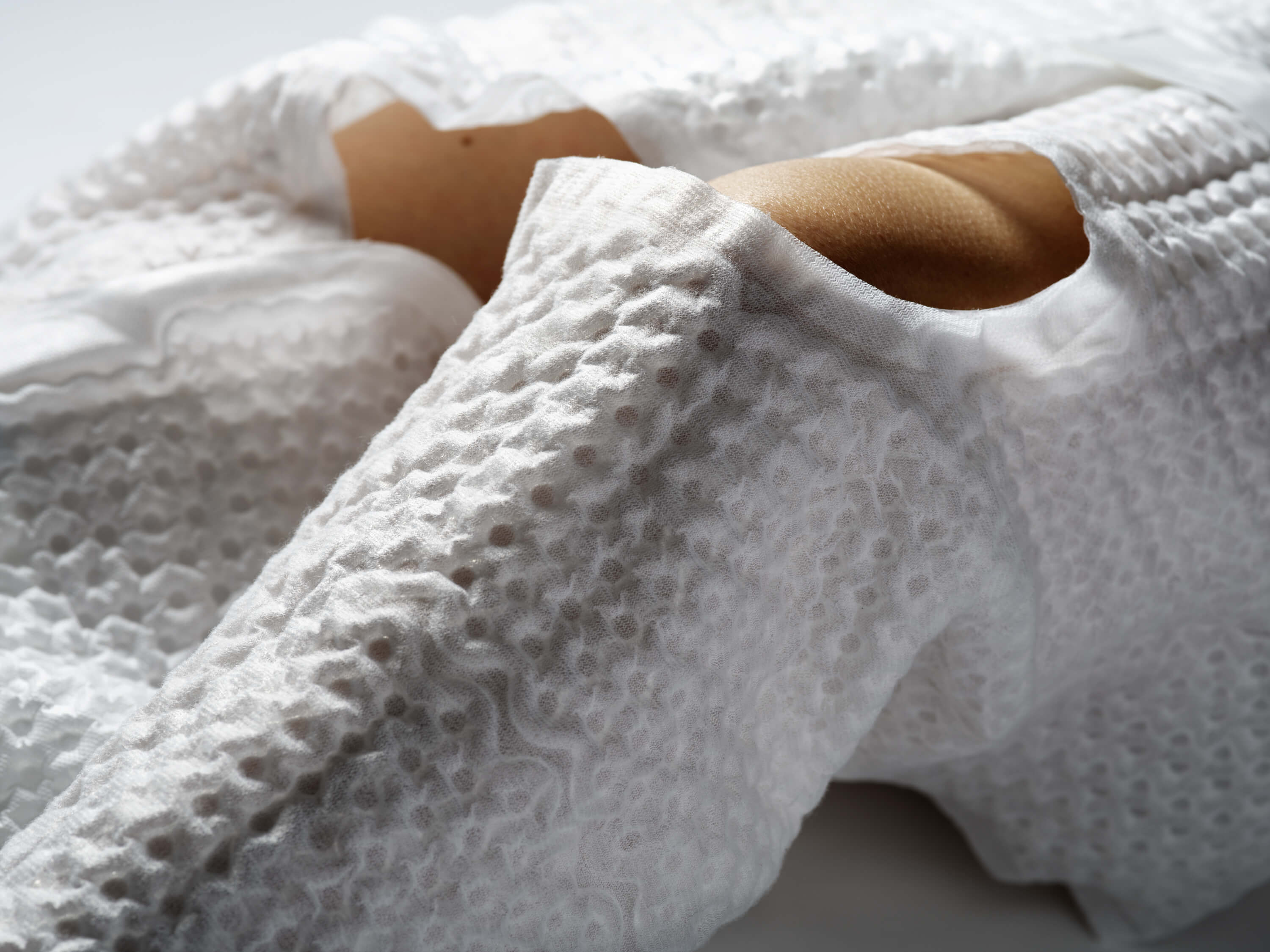 CritiCool® with CureWrap®
Quickly initiate and maintain targeted temperature management (TTM) with ease using CritiCool® and the single-use body-shaped CureWrap garment.
A few quick steps to start Targeted Temperature Management (TTM)

Just a few more to start controlled rewarming

Targeted Temperature Management only needs a single one-piece CureWrap

®
Learn More
Product Overview: CritiCool® Targeted Temperature Management (TTM) System
Dry, Electromagnetic Induction Heating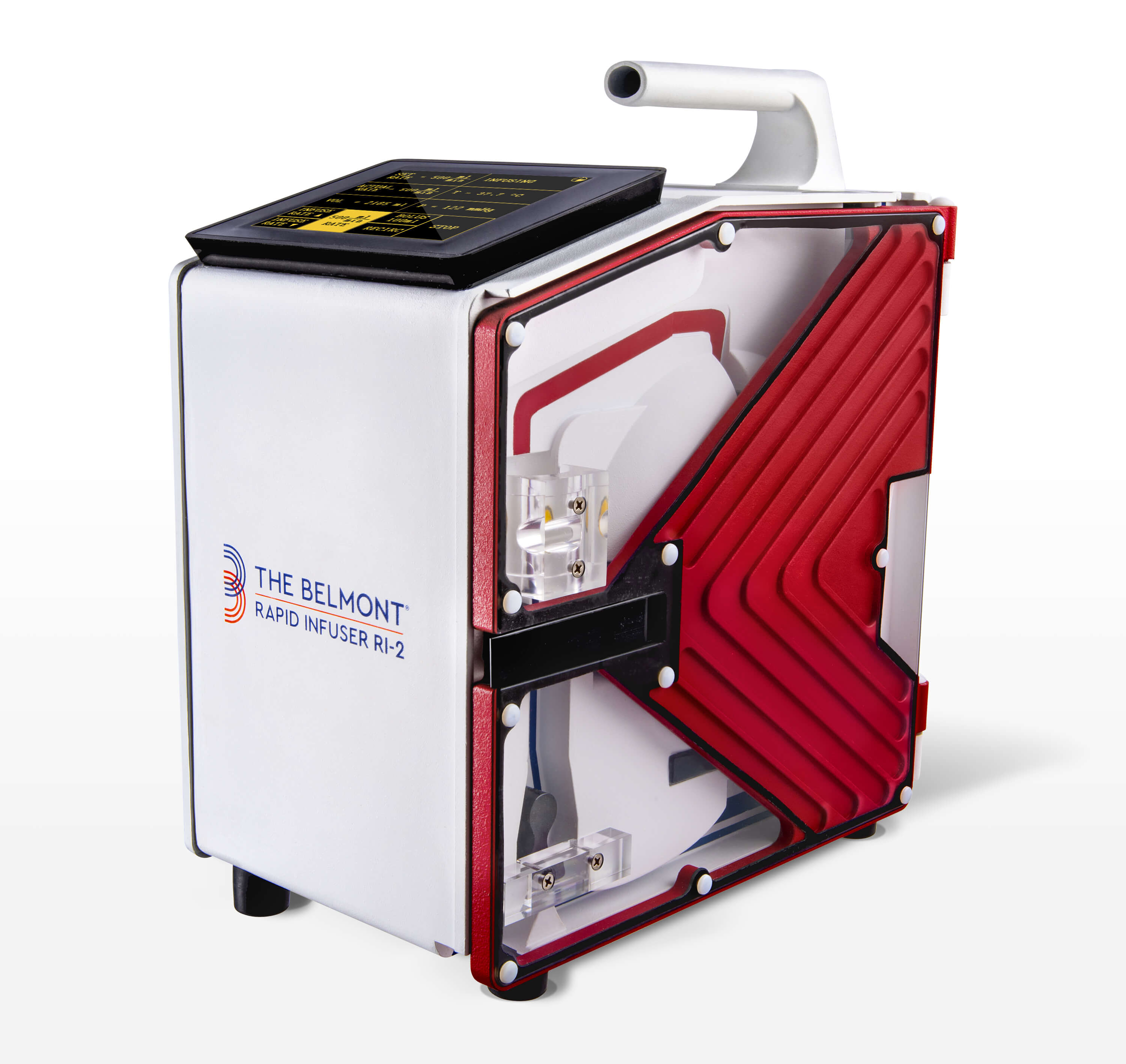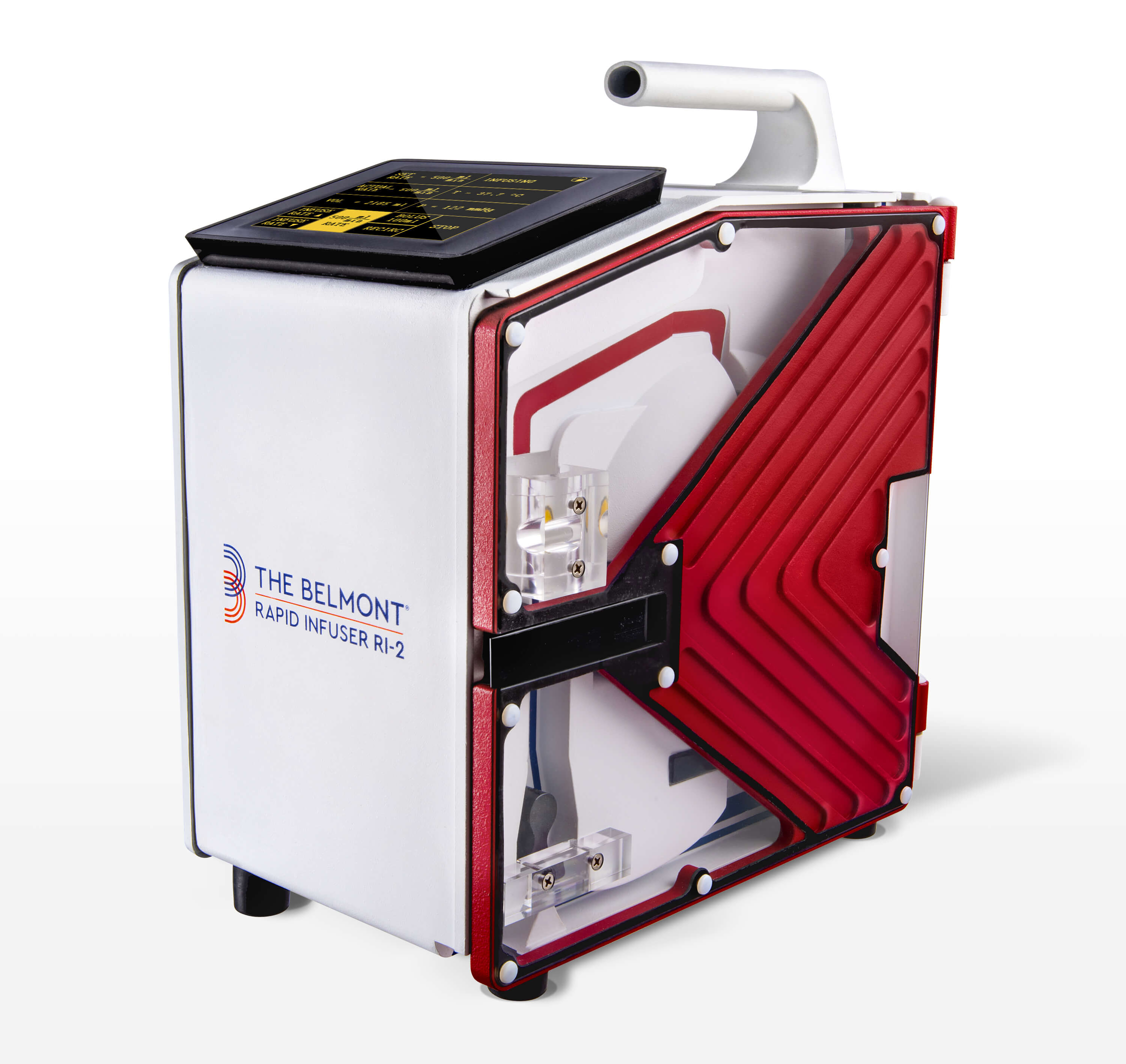 The Belmont® Rapid Infuser RI-2
A leading medical device in combating hypothermia and blood loss, The Belmont® Rapid Infuser RI-2 helps to reduce infection risk by using dry, inductive heat to rapidly warm and administer life-saving fluids.
Exceptional air detection and removal

Automatic priming and effortless re-priming

Automatic line pressure monitoring

Precise control and display of infusion variables
Learn More
Temperature Under Your Control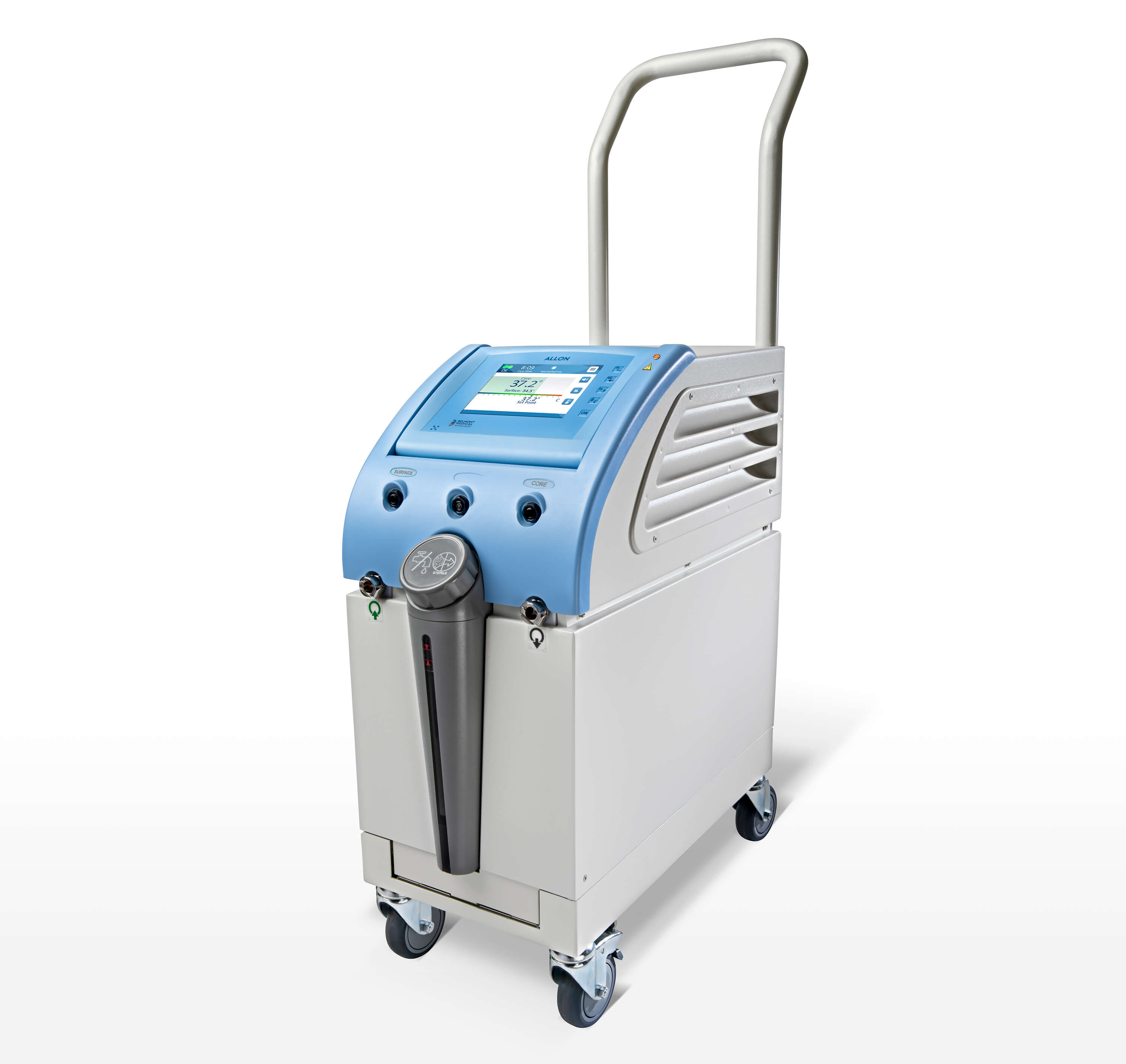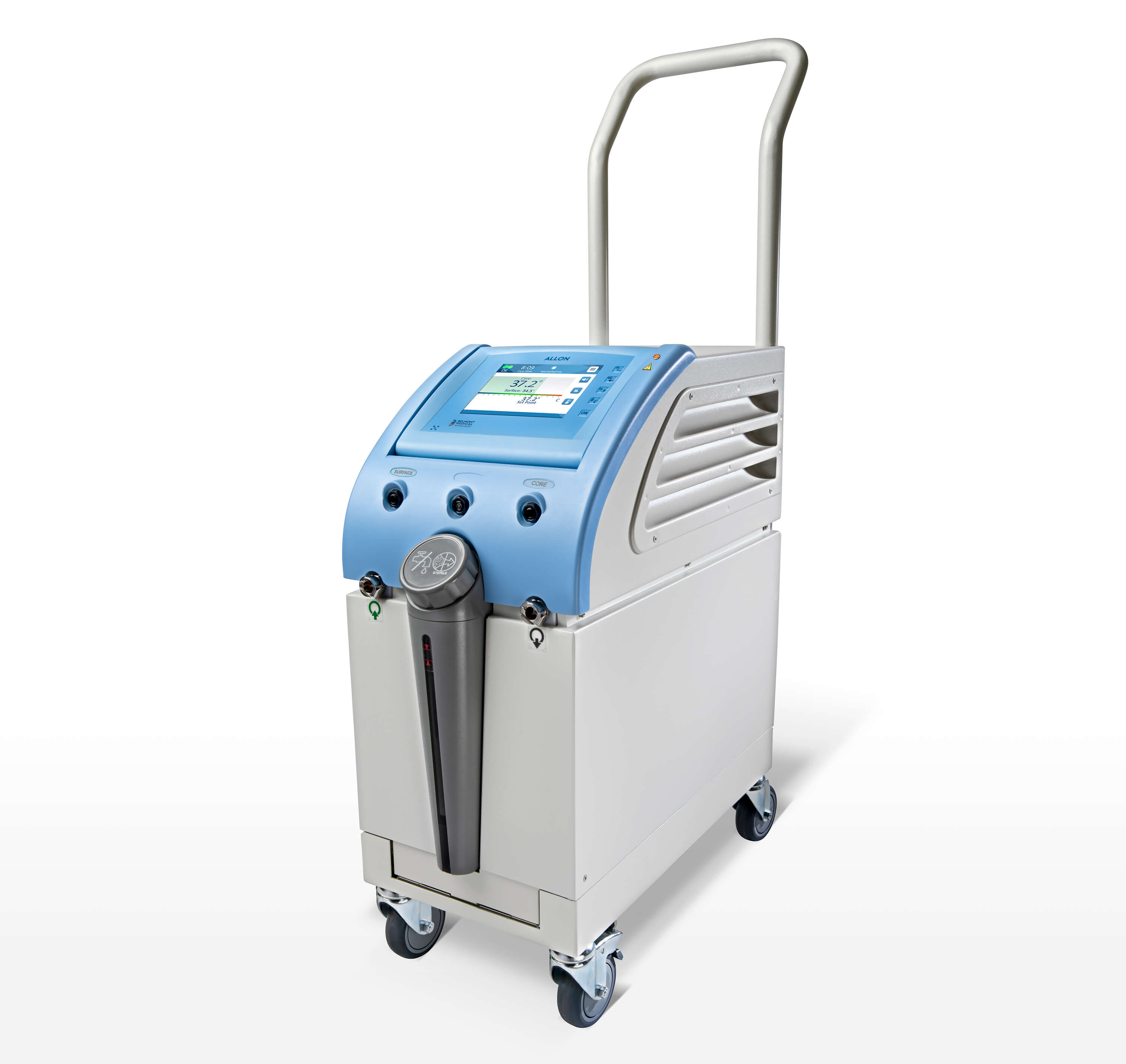 Allon® with ThermoWrap<sup>®</sup>
Take control of patient temperature with Allon® and ThermoWrap®, an advanced thermoregulation system.
Precise control even with frequent shifts in patient temperature
Every 133 milliseconds, Allon determines whether to warm or cool the patient
Intuitive, graphical touchscreen display
Compact footprint for full access to patient and easy monitoring
Learn more
Health Care Manag (Frederick). 2014 Apr–Jun;33(2):128-35. doi: 10.1097/HCM.0000000000000006.
Dasta JF, McLaughlin TP, Mody SM, Piech CT. Daily cost of an intensive care unit day: the contribution of mechanical ventilation. Crit Care Med. June 2005;33(6):1266–1271.
Panchal AR, Berg KM, Hirsch KG, Kudenchuk PJ, Del Rios M, Cabañas JG, Link MS, Kurz MC, Chan PS, Morley PT, Hazinski MF, Donnino MW. 2019 American Heart Association focused update on advanced cardiovascular life support: use of advanced airways, vasopressors, and extracorporeal cardiopulmonary resuscitation during cardiac arrest: an update to the American Heart Association Guidelines for Cardiopulmonary Resuscitation and Emergency Cardiovascular Care. Circulation. 2019;140:e881–e894. doi: 10.1161/CIR.0000000000000732.