Combat hypothermia during patient transport.
Treating complex trauma injuries outside of a hospital setting can be uniquely challenging. Never knowing what the next call might bring, emergency responders are first in the chain of medical response to assess injuries and perform critical, life-saving interventions. Providing optimal care in these life-or-death situations requires addressing serious conditions associated with increased trauma morbidity and mortality, including hypothermia.
14%
of trauma patients arrive to hospitals hypothermic1
Warm Fluids Save Lives
Hypothermia frequently occurs in trauma victims despite ambient temperature conditions, temperate climates, or short transport times from scene to the hospital. Most concerning are patients suffering from hemorrhage, who without early treatment are at risk of increased bleeding from worsening acidosis and coagulopathy. Early interventions by EMS providers, such as administration of warmed blood or fluid, can significantly reduce the risk of hypothermia, slowing or even stopping trauma's lethal triad of compounding issues. The addition of fluid warmers to ambulances alone has been associated with a 22% relative risk reduction in admission hypothermia.2
How We Help
Reduce Line-cooldown, Improve Normothermic Delivery
Currently, there are few portable devices designed to safely deliver normothermic blood and fluid pre-hospital. Heating cabinets and bag warmers are unable to overcome the impact of heat loss caused by ambient temperature conditions, resulting in line-cooling of fluid before it can reach the patient.3
Belmont's buddy lite®, with less than 6 inches of tubing between the patient and heater, is the only close-to-the-patient, battery-operated, in-line blood and fluid warmer capable of safely warming blood and fluids pre-hospital, while also reducing the risk of inadvertent air embolism. Compact, weighing less than 1.6 lbs. (0.73 kg), and easy to use with one-button operation, the buddy lite system provides the flexibility and simplicity to instantly warm blood and fluids anytime, anywhere.
Testimonials
"The system is easy to prime and easy to transfer over. Neither the device itself nor the extension set is overly heavy. It's very safe; it's not going to overheat the fluid, and because it's sealed, there's not a big chance of cross-contamination."
— Assistant Chief of EMS, TX
Stop hypothermia cold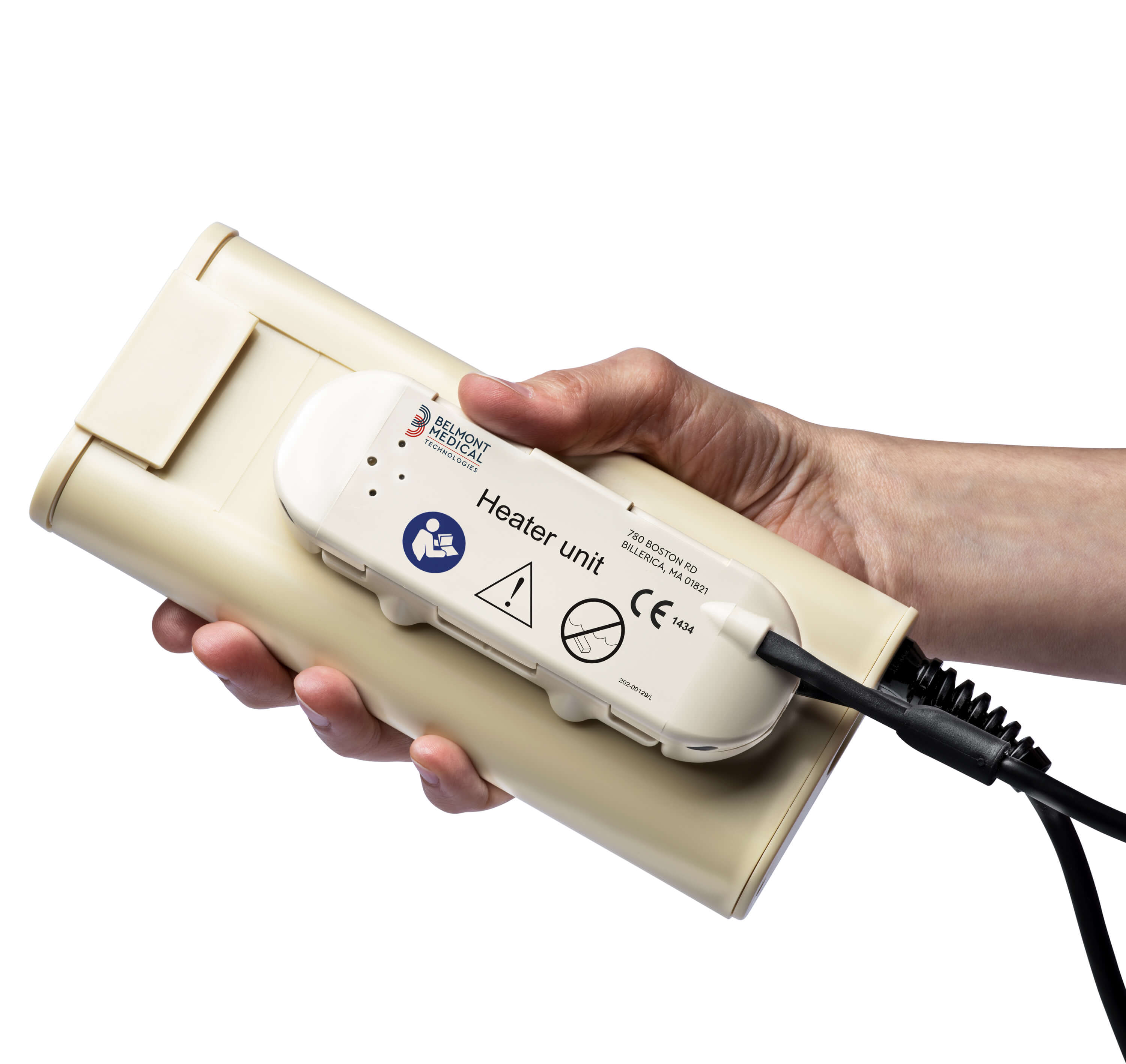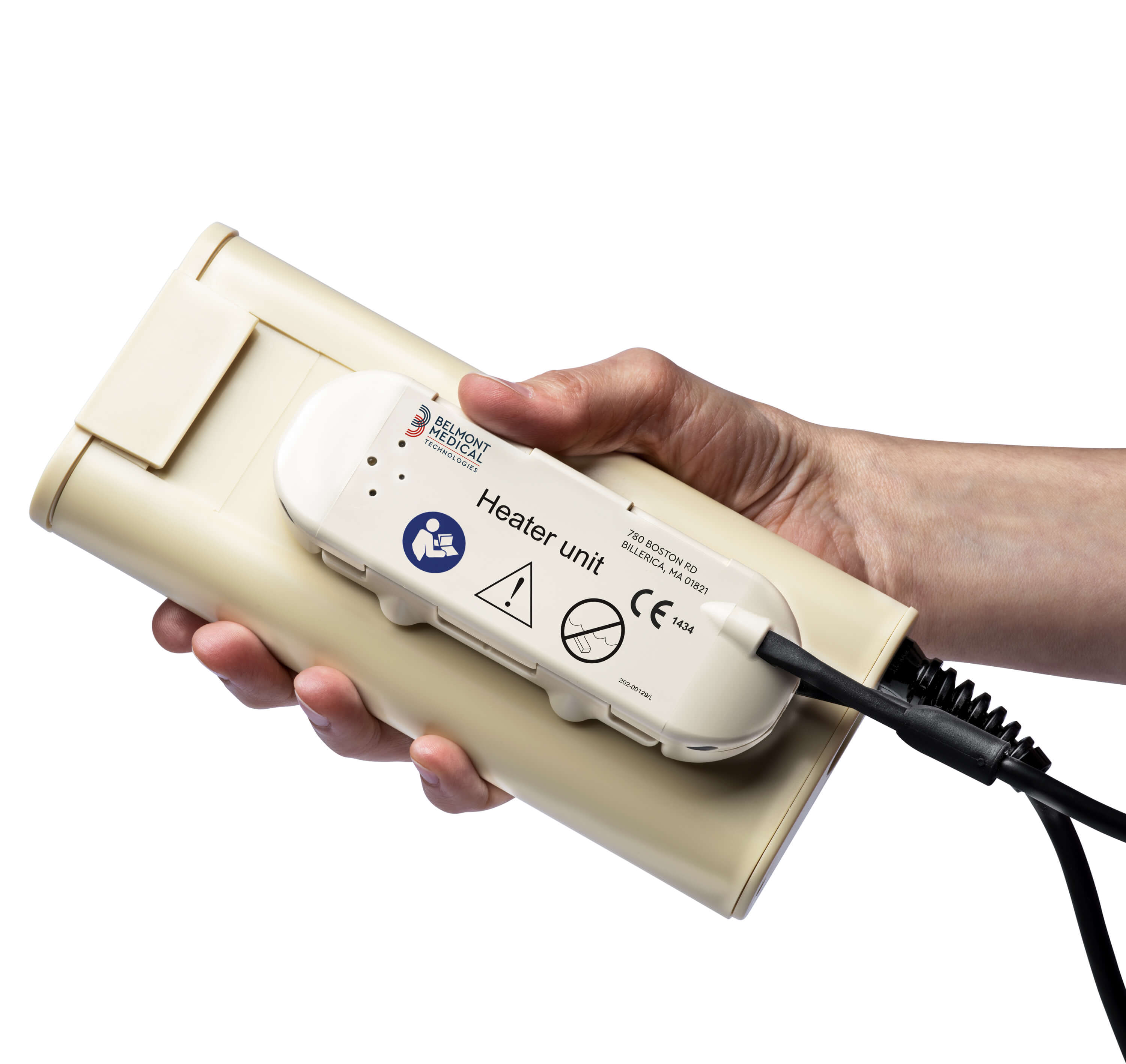 buddy lite®
The buddy lite® is a portable, battery-powered, blood and fluid warmer used globally by civilian and military medical personnel to help prevent hypothermia during fluid administration.
Warms up to 4.4 L of fluid from 20°C to 38° ± 2°C on a single charge*
Ready to warm in less than 1 minute
Weighs less than 1.6 lbs. (0.73 kg)
Automatically removes air to protect against air emboli
Easy-to-use, on-button operation
*Single charge = ~1 hour of battery life (20°C input operating at 80 mL/min)
Learn More
Extend warming throughout patient transport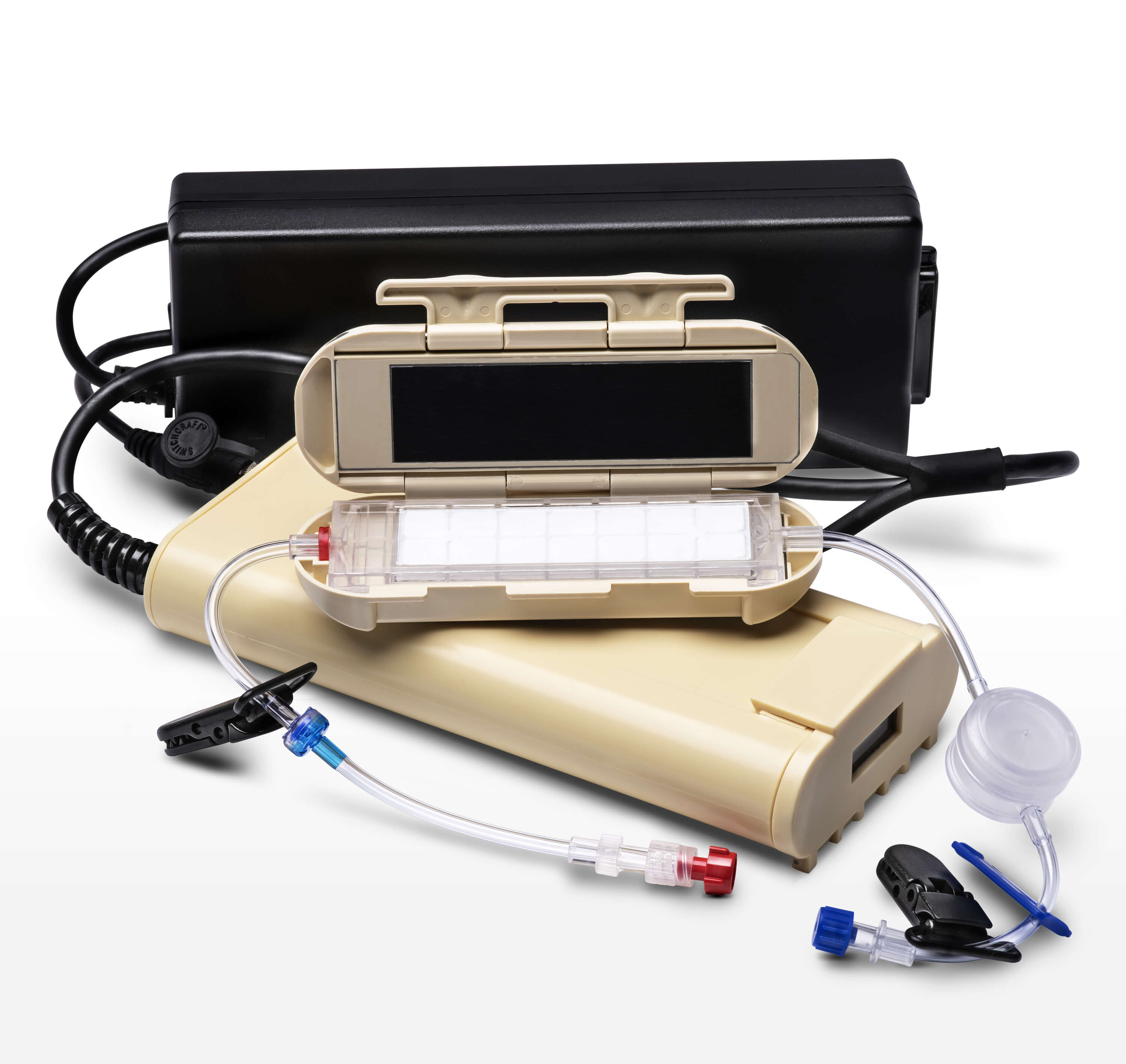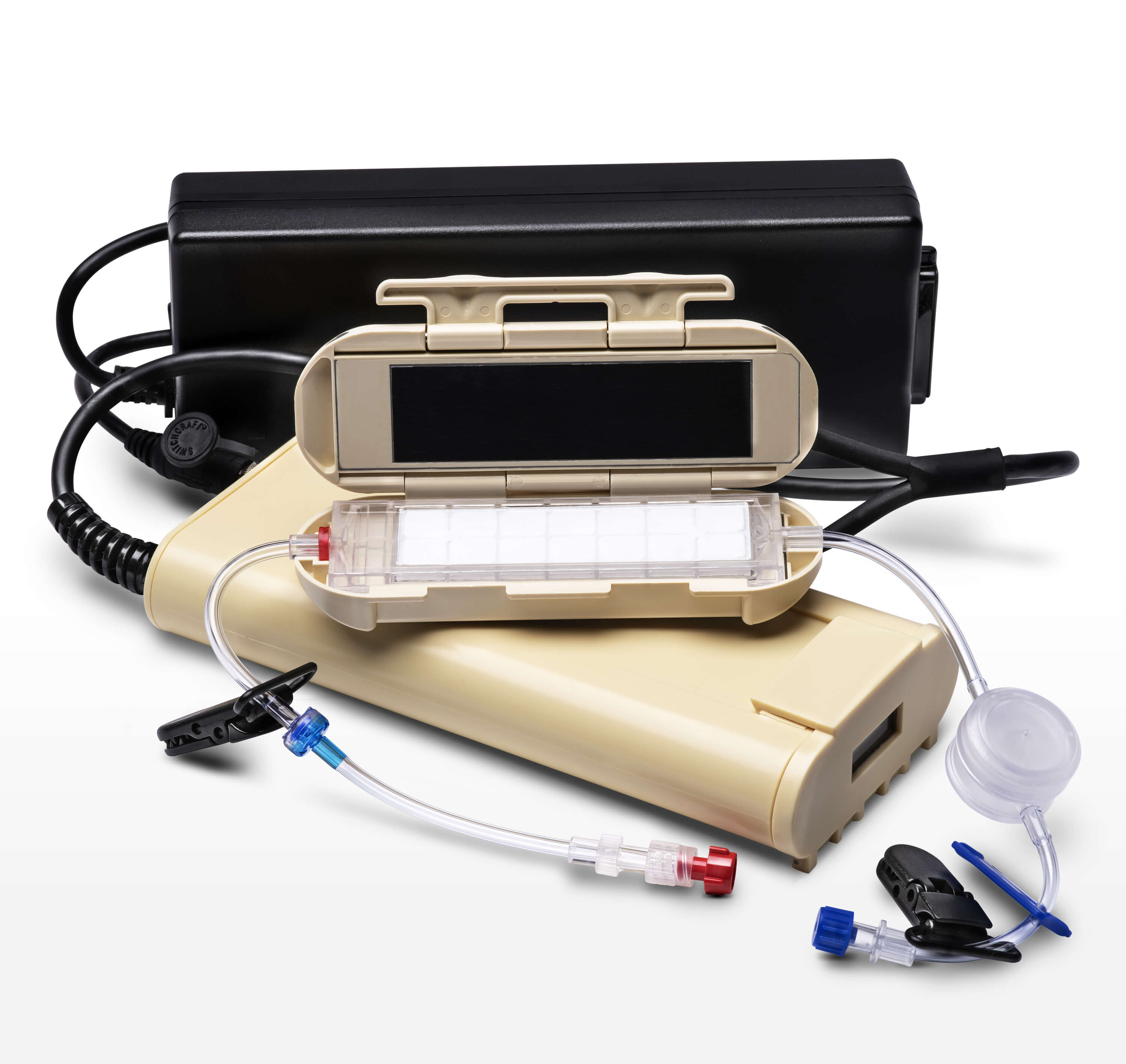 buddy lite® AC
The buddy lite® AC was designed to prolong the warming capability of buddy lite when AC power is available, allowing for continuous fluid warming to help prevent hypothermia during long transport times.
Ability to switch from battery to AC power for continuous use
Provides warm fluids during long transport times
Multiple patient safety features
Compact and lightweight
Aluminum-free disposables
Learn More
Belmont Stories
LifeFlight Helicopter Blood Transfusions Using buddy lite®
Pre-hospital blood administration using the buddy lite® during LifeFlight transport to Texas Hospitals made possible by donation
Lapostolle F, Sebbah JL, Couvreur J, et al. Risk factors for onset of hypothermia in trauma victims: The HypoTraum study. Crit Care. 2012;16(4):R142. Published July 31, 2012. doi: 10.1186/cc11449
Waibel BH. (2012). Hypothermia in trauma patients: predicting the big chill. Critical Care (London, England). 16(5):155. doi: 10.1186/cc11473
Collins N, Daly S, Johnson P, Smith G. (2015). Pre-hospital use of intravenous in-line fluid warmers to reduce morbidity and mortality for major trauma patients: A review of the current literature. Australasian Jnl of Paramedicine. 12(2). doi: 10.33151/ajp.12.2.139