All Blood and Fluid Warming disposables manufactured by Belmont Medical Technologies do NOT contain aluminum.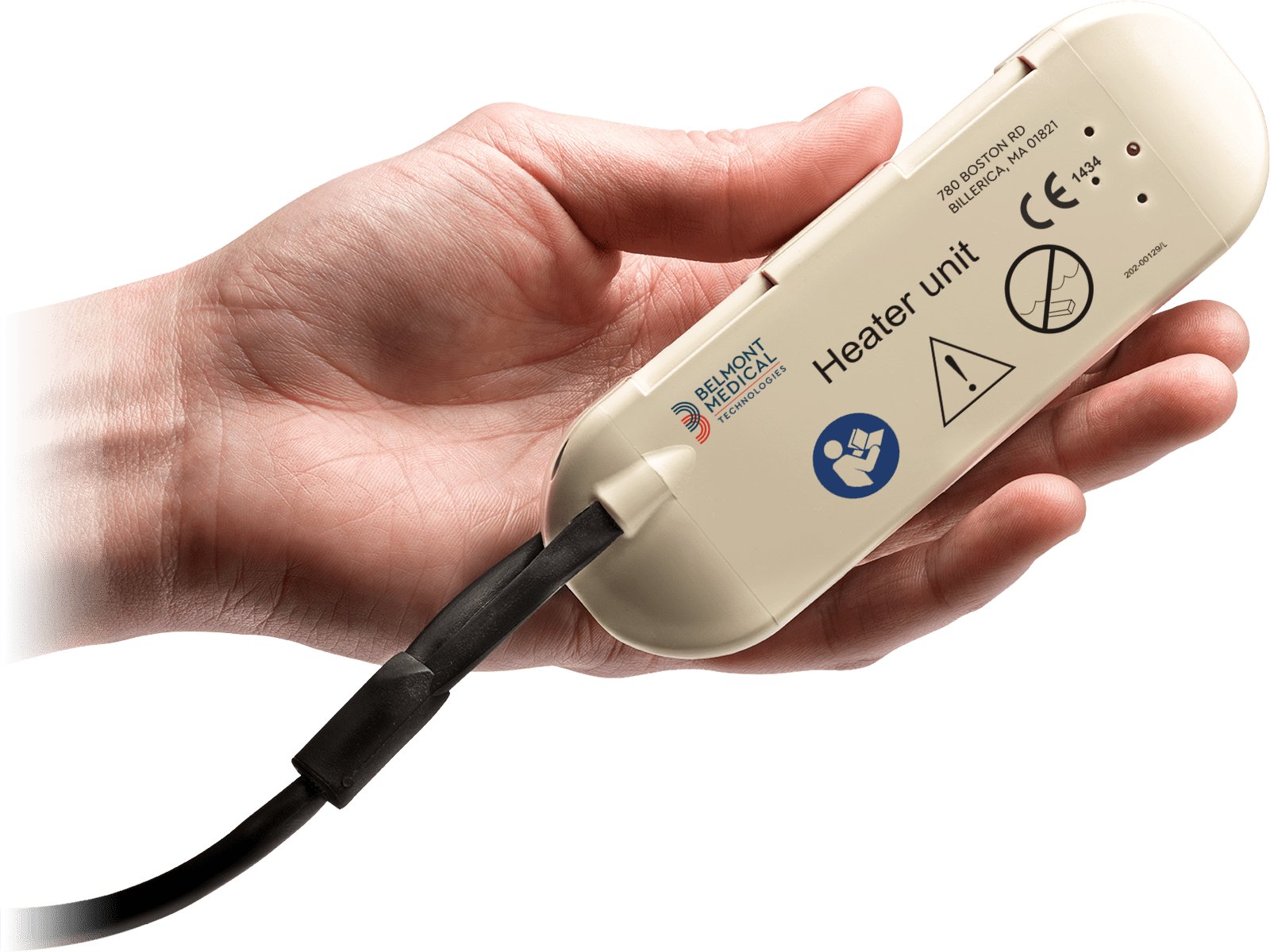 buddy lite™
Portable blood and fluid warming—anytime, anywhere—in a remarkably compact, lightweight package, buddy lite™ is used globally by civilian and military medical personnel to help prevent hypothermia during fluid administration. This close-to-patient, portable fluid warmer excels at reducing line cooldown during fluid administration.
Easy to use, buddy lite's single-button operation allows emergency personnel and first responders to spend more time attending to the critical status of the patient instead of focusing on the device. And that helps in life-saving efforts.
buddy lite is helping save lives in these areas
Testimonials
"The system is easy to prime and easy to transfer over. Neither the device itself nor the extension set is overly heavy. It's very safe; it's not going to overheat the fluid, and because it's sealed, there's not a big chance of cross-contamination."
Assistant Chief of EMS, TX
Belmont Stories
LifeFlight Helicopter Blood Transfusions Using buddy lite™
Pre-hospital blood administration using the buddy lite™ during LifeFlight transport to Texas Hospitals made possible by donation