NOT ALL RAPID INFUSERS ARE CREATED EQUAL.
The Belmont® Rapid Infuser RI-2 is the ONLY rapid infuser to offer 100% aluminum-free fluid delivery along with high-flow performance* and comprehensive safety features designed to reduce transfusion related complications.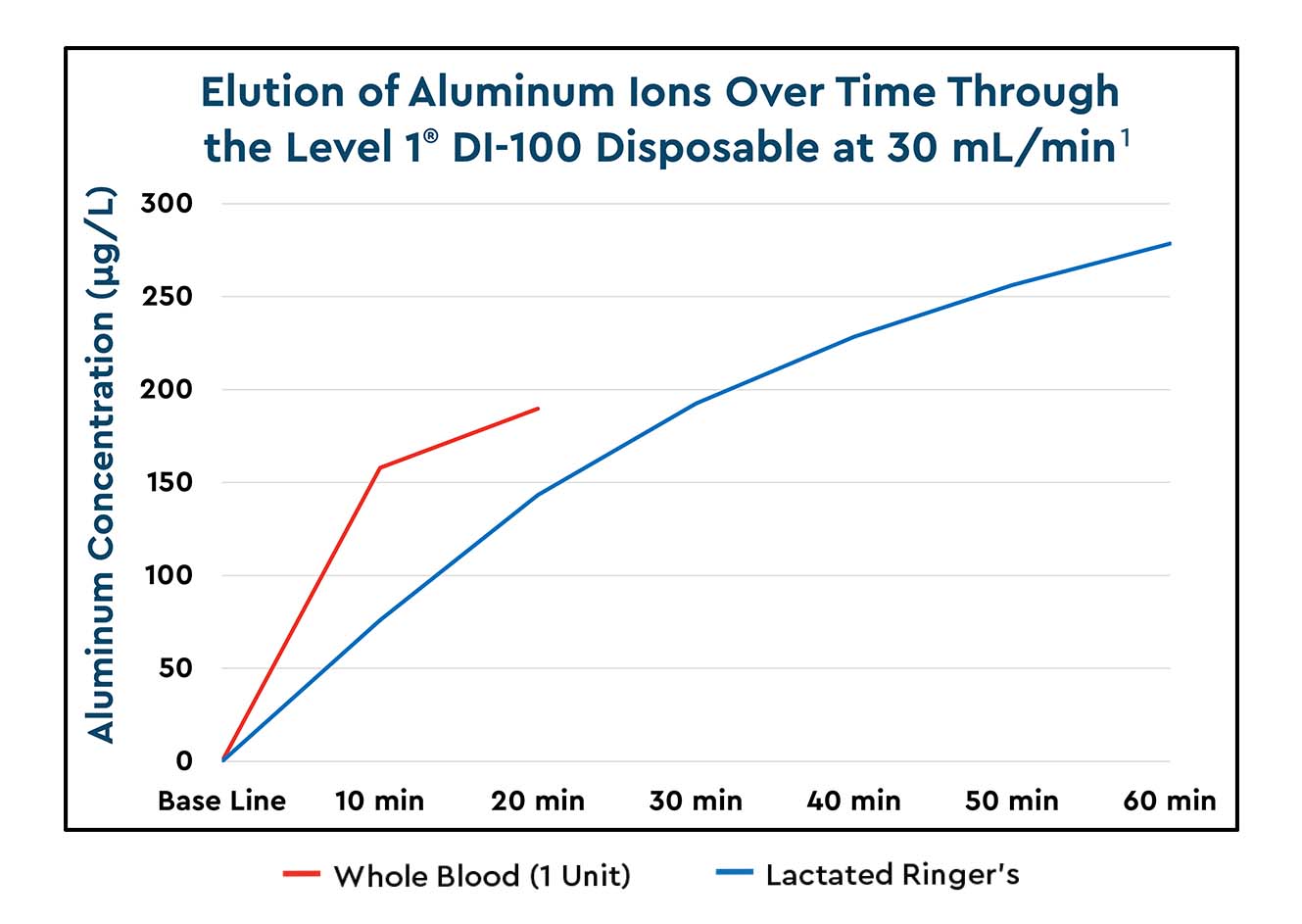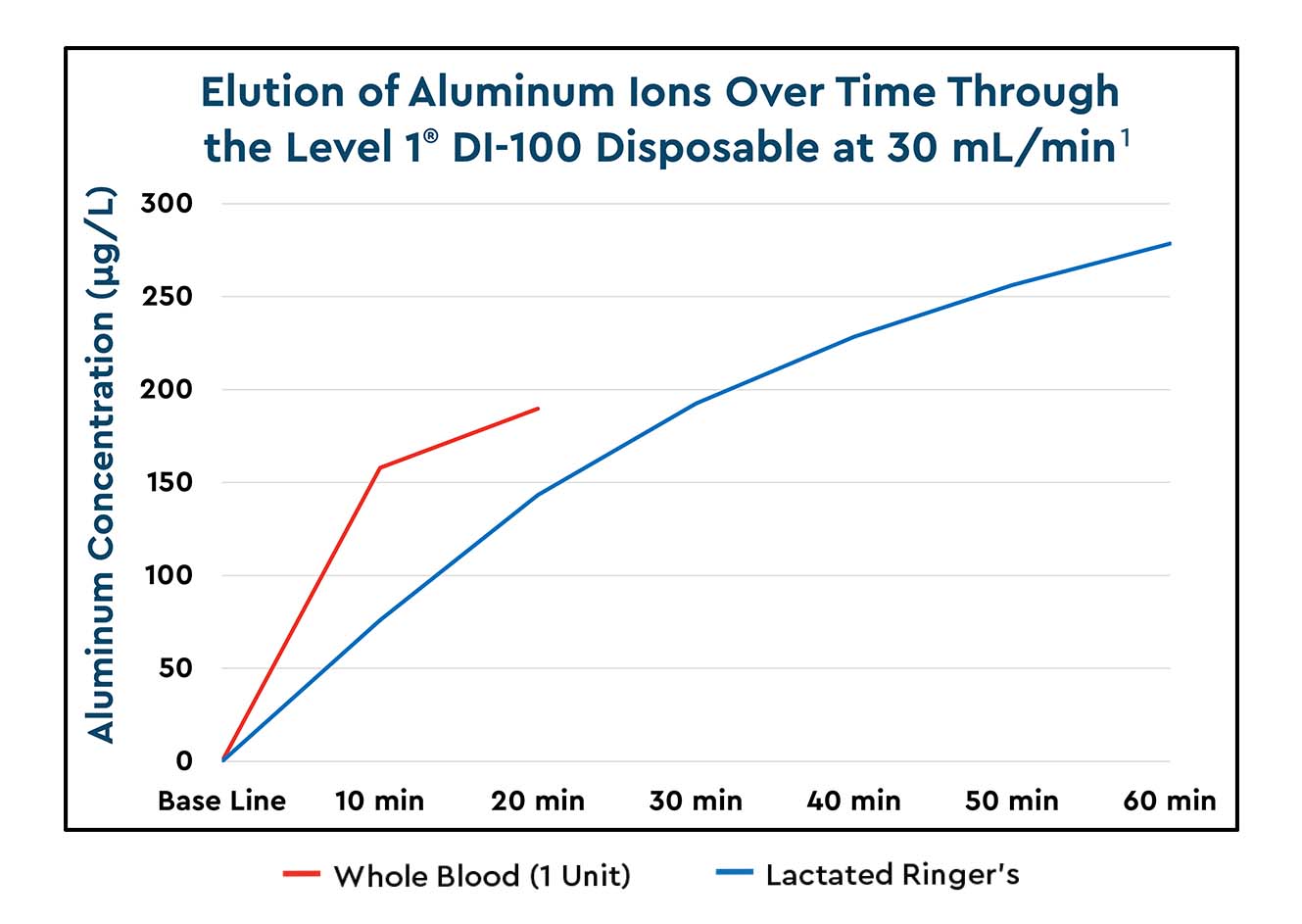 Does your fluid warmer leach aluminum?
Studies have shown many blood and fluid warmers leach unsafe levels of aluminum into infusates, which has led to the US FDA and global regulatory bodies issuing safety notices and recalls of affected warmers.
Literature References
What are the potential adverse clinical effects and symptoms of high levels of aluminum exposure?5
Bone, muscle pain and muscle weakness
Blood and metabolic derangements (such as increased levels of calcium or interference with iron absorption leading to anemia)
Neurological effects (such as altered consciousness, seizures, and coma)
What are the potential long-term effects of aluminum exposure?6
Alzheimer's disease and dementia
Congenital heart defects, inflammation and dysfunction of the myocardium and cardiovascular thrombosis
Pulmonary lesions and pulmonary edema
Crohn's disease and inflammatory bowel disease
Male/female infertility, pregnancy failures, and poor fetal growth and fetal death
Slow growth and development in children
Osteoporosis, osteomalacia, rickets, exostosis osteodystrophy and osteitis fibrosa 
Which patient populations are most at risk for aluminum toxicity?
Patients with poor renal function, neonates, infants, pregnant mothers, and the elderly are the most at risk to experience adverse events from aluminum exposure. The FDA recommends avoiding use of and seeking alternatives to fluid warmers containing aluminum when treating patients within these groups.

5
Are there still risks with parylene-coated aluminum?
Parylene-coated aluminum decreases the amount of leaching but still leaches quantities of aluminum above the FDA recommended threshold of 25µg/L.7 This could pose a larger risk to patients especially if the infusate contains the maximum recommended aluminum quantity.
Why worry when you don't have to?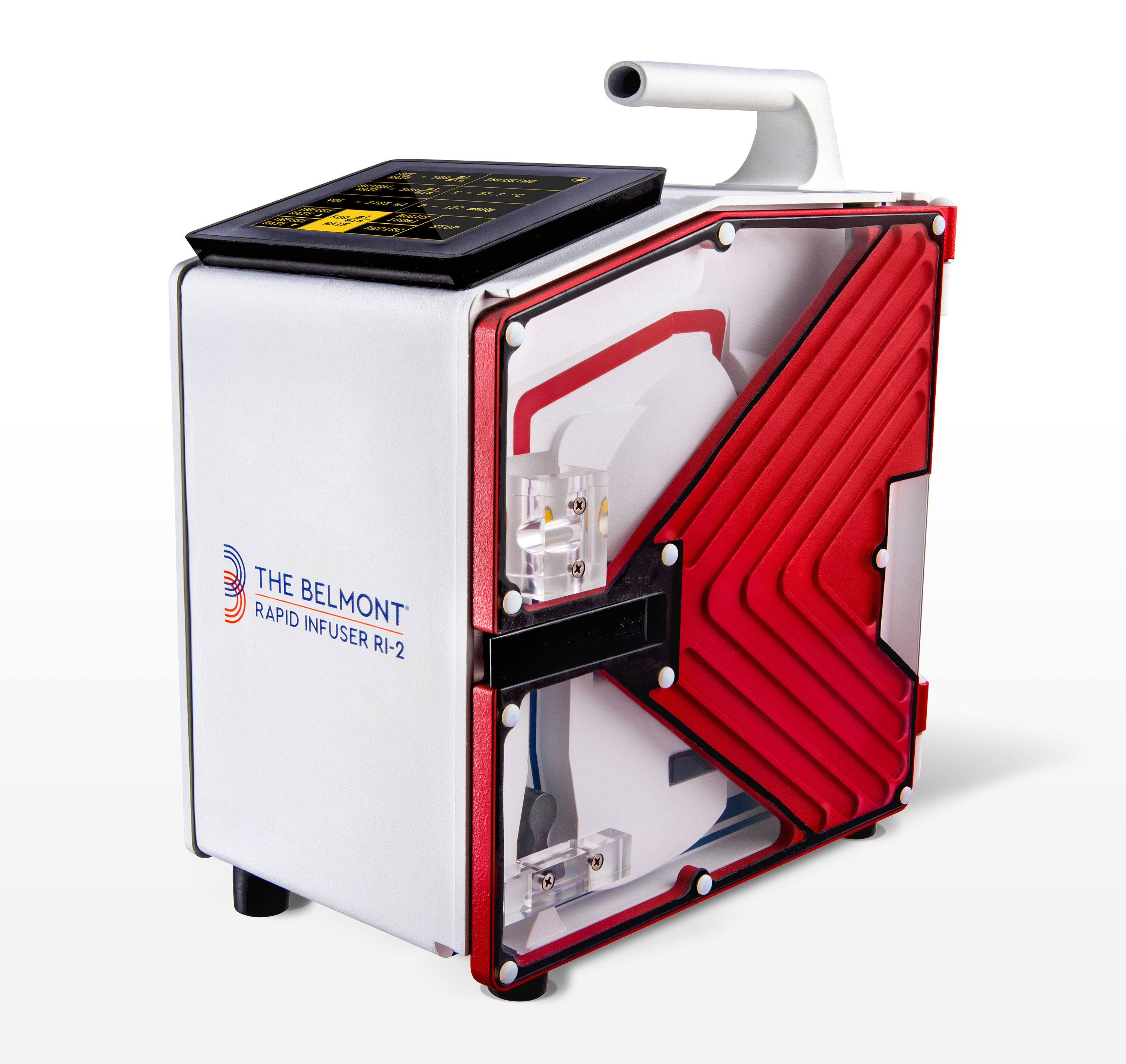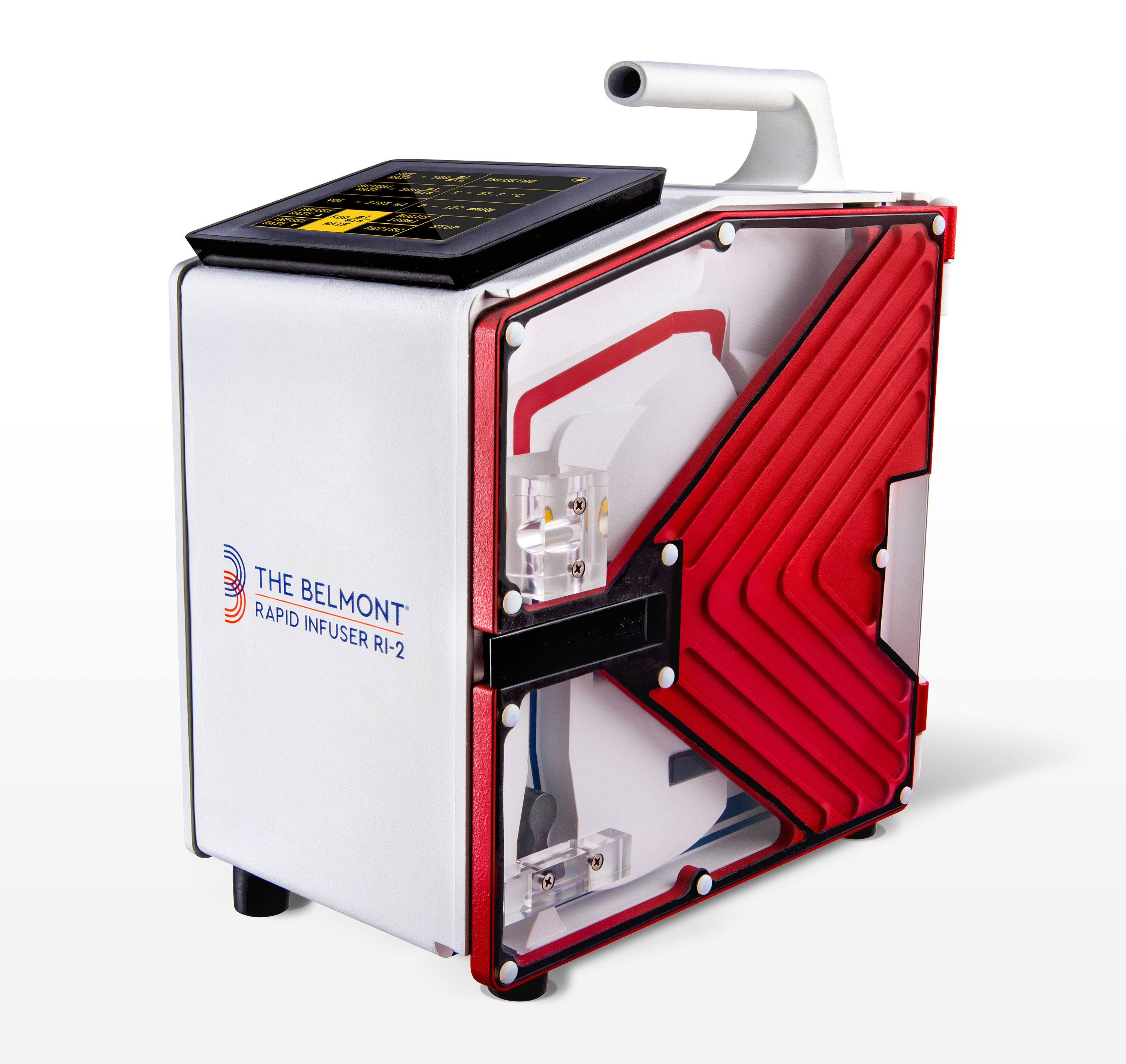 The Belmont® Rapid Infuser RI-2
The Belmont® Rapid Infuser RI-2 disposables are 100% aluminum-free. Designed to provide increased safety, with automatic air detection and removal, and line pressure regulation, you can fully focus on providing the best care to your patients without the added concern of aluminum toxicity. Don't just trust The Belmont® for saving a life today, but also tomorrow.
Precise control of fluid delivery from 2.5 to 1000 mL/min*

Automatic priming and effortless re-priming

Automatic line pressure monitoring

Dry, inductive-fluid warming technology

Exceptional air detection and removal
Regulatory Notices
US FDA Letter to Health Care Providers
Potential Risk of Aluminum Leaching with Use of Certain Fluid Warmer Devices
15-Sep-2021
References
Cabrera, J.A., Borton, L.K. and Barrett, G. (2020), Quantified aluminium levels released into blood and fluids using the Level 1 Fast Flow Fluid Warmer. Anaesthesia, 75: 271-272. https://doi.org/10.1111/anae.14881
Perl, T., Kunze-Szikszay, N., Bräuer, A. et al. Aluminium release and fluid warming: provocational setting and devices at risk. BMC Anesthesiol 21, 163 (2021). https://doi.org/10.1186/s12871-021-01378-7 - https://bmcanesthesiol.biomedcentral.com/articles/10.1186/s12871-021-01378-7
Perl, T., Kunze-Szikszay, N., Bräuer, A., Quintel, M., Röhrig, A.L., Kerpen, K. and Telgheder, U. (2019), Aluminium release by coated and uncoated fluid-warming devices. Anaesthesia, 74: 708-713. https://doi.org/10.1111/anae.14601 https://associationofanaesthetists-publications.onlinelibrary.wiley.com/doi/10.1111/anae.14601
Pike H. enFlow fluid warming device: warning over risk of aluminum toxicity BMJ 2019; 364 :l1126 doi:10.1136/bmj.l1126 - https://www.bmj.com/content/364/bmj.l1126
Center for Devices and Radiological Health. "Potential Risk of Aluminum Leaching with Use of Certain Fluid Warmer Devices - Letter to Health Care Providers." U.S. Food and Drug Administration, FDA, 15 Sept. 2021, www.fda.gov/medical-devices/letters-health-care-providers/potential-risk-aluminum-leaching-use-certain-fluid-warmer-devices-letter-health-care-providers
Igbokwe IO, Igwenagu E, Igbokwe NA. Aluminium toxicosis: a review of toxic actions and effects. Interdiscip Toxicol. 2019;12(2):45-70. doi:10.2478/intox-2019-0007 - https://www.ncbi.nlm.nih.gov/pmc/articles/PMC7071840/
Waldmann, A. D., Rose, E. A., & Pedro, M. J. (2021). Fluid warming with parylene-coated enFlow cartridge: Bench and pilot animal study of aluminum extraction due to prolonged use. SAGE Open Medicine. https://doi.org/10.1177/20503121211026849