Video
Customer Testimonial: The Belmont® Rapid Infuser RI-2
Learn about how The Belmont® Rapid Infuser RI-2 earns the trust of clinicians worldwide from the perspective of a leading cardiothoracic anesthesiologist.
Video
WORKING TOGETHER at Belmont Medical Technologies
Our diverse and dedicated team, also known as "The Belmont Family", closely work together and support each other to help accomplish our shared mission of improving patient care worldwide.
Video
SAVING LIVES at Belmont Medical Technologies
Our employees bring pride and passion to work everyday to help deliver life-saving medical devices to healthcare providers working on the front lines of critical care.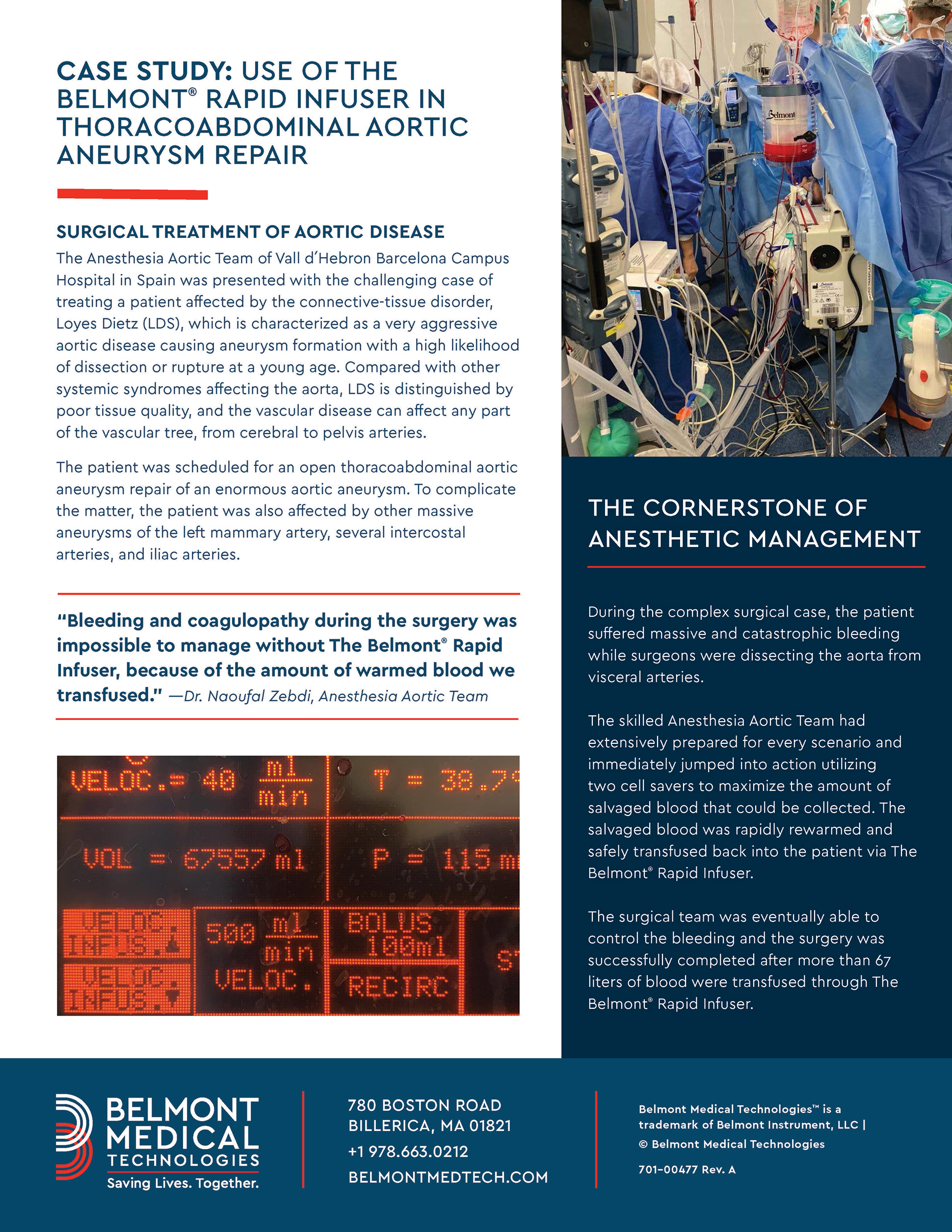 White Paper
Use of The Belmont® Rapid Infuser in Thoracoabdominal Aortic Aneurysm Repair
Download PDF
Video
buddy lite® Instructional Video - Spanish
Spanish
Video
The Belmont® Rapid Infuser RI-2 Instructional Video - Spanish
Spanish
Video
LifeFlight Helicopter Blood Transfusions Using buddy lite™
Pre-hospital blood administration using the buddy lite™ during LifeFlight transport to Texas Hospitals made possible by donation
Video
Allon® Instructional Video