NOT ALL RAPID INFUSERS ARE CREATED EQUAL.
The Belmont® Rapid Infuser RI-2 offers precise control of fluid delivery from 2.5 to 1000 mL/min using a high-speed peristaltic pump. 
Level 1® H-2 Pressure Chambers Urgent Medical Device Correction
Starting July 8, 2022, Smiths Medical/ICU Medical released a global Urgent Medical Device Correction notice to Level 1® H-2 Pressure Chamber customers that a design change made to the hinge assembly in 2015 may lead to decreased flow rate, stopped flow, or residual fluid left within the IV bag.
What are the risks associated with decreased flow rate, stopped flow, or residual fluid left within the IV bag?
Under-delivery or delay of therapy leading to potential inadvertent hypothermia, hypovolemia, and/or hypotension which may lead to serious injury and death.1
To date, Smiths Medical has received three (3) reports of deaths and sixty-four (64) reports of serious injuries potentially related to this issue.1
The Level 1 Fast Flow® fluid path is in direct contact with an aluminum heat exchanger and was placed under a Class I FDA recall in August of 2021. The FDA published a Letter to Health Care Providers2 about the potential risk of aluminum leaching from certain fluid warmers (including Level 1) and specifically highlights lower flow rates as a risk. Therefore, there may be potential for increased aluminum exposure due to decreased flow rates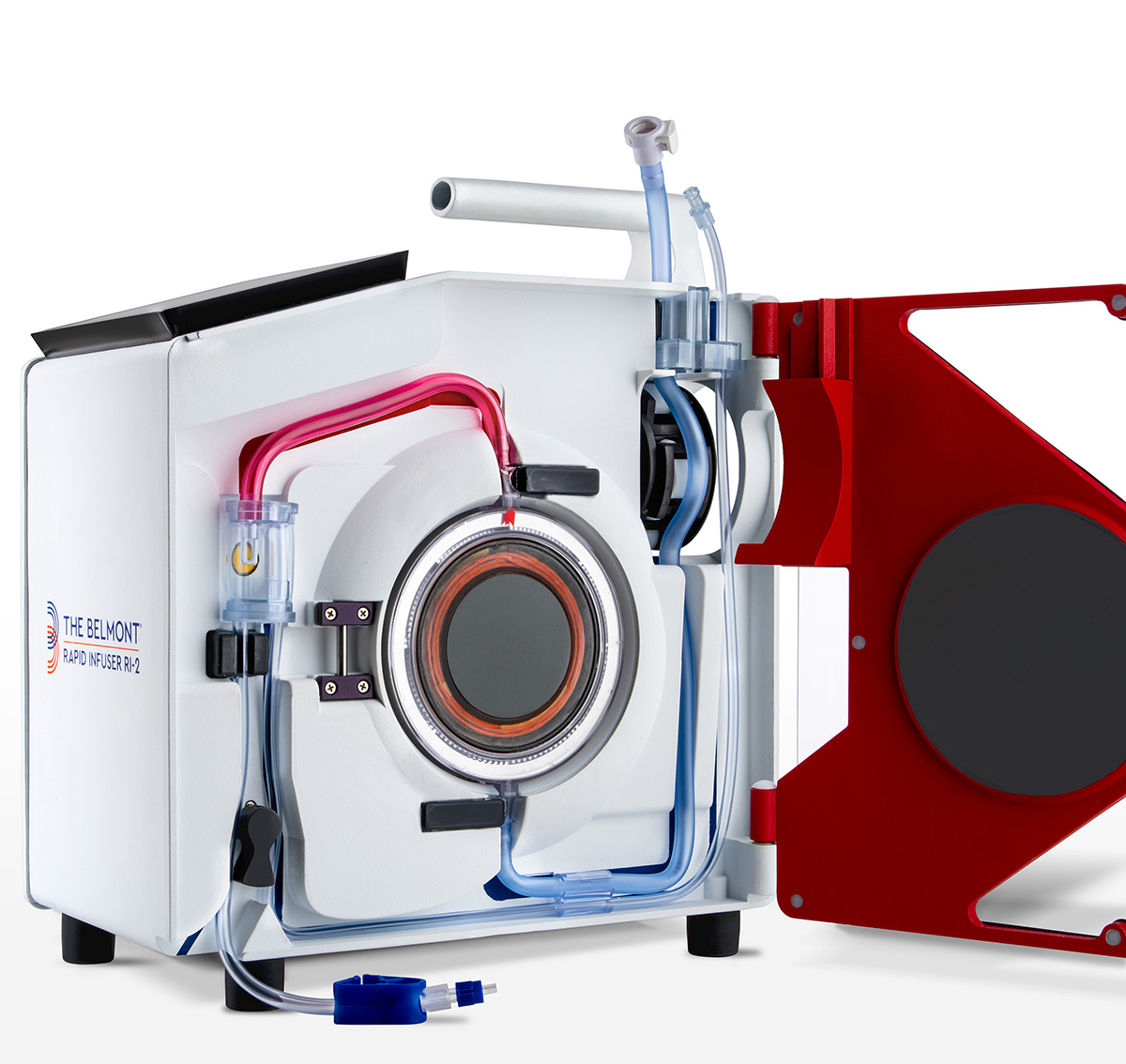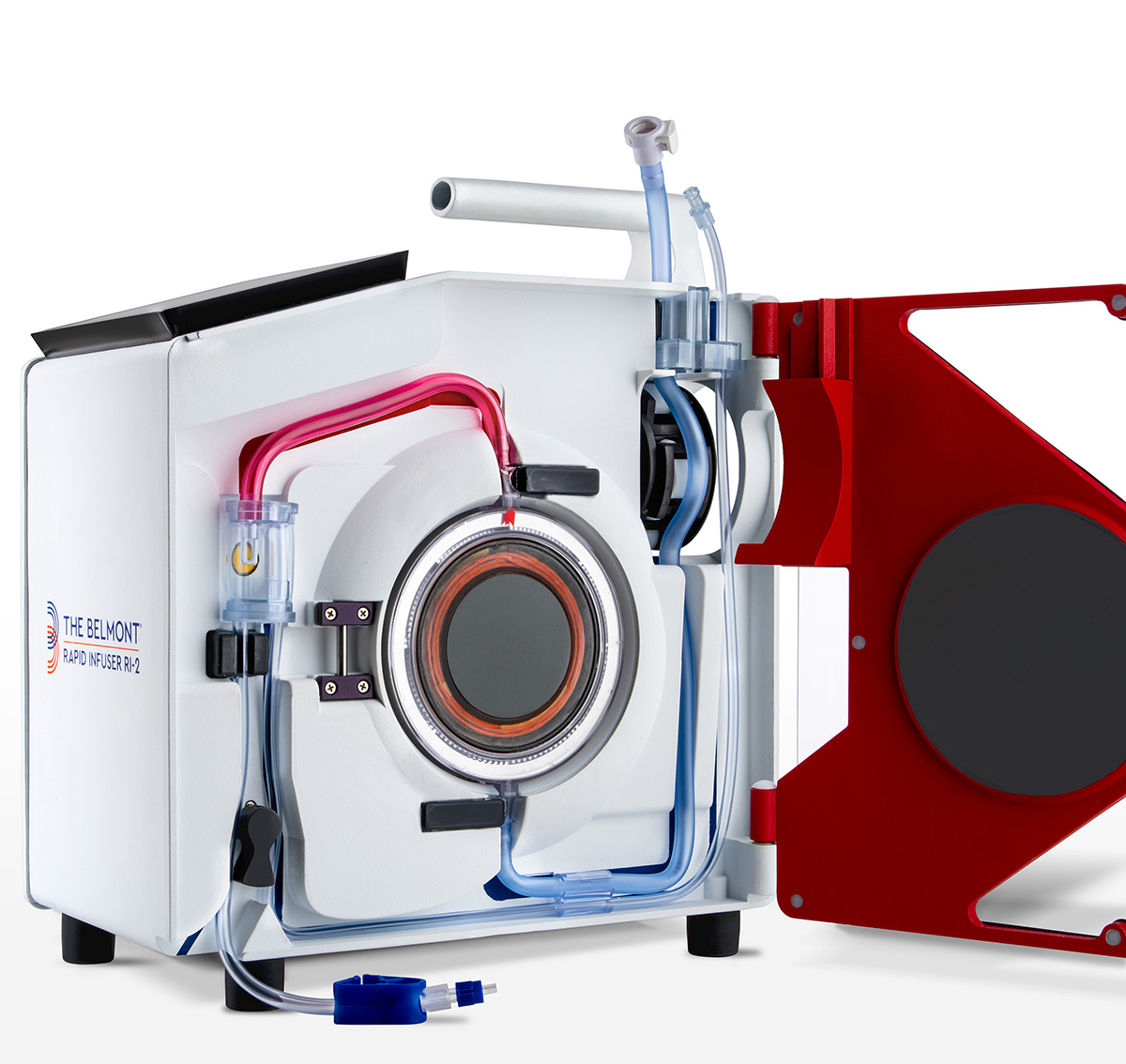 The Belmont® Rapid Infuser RI-2
Why worry when you don't have to?
The Belmont® is designed to provide increased safety during transfusion with features such as automatic air detection and removal within the internal circuit and line pressure regulation. The Belmont's combined capabilities and safety features allow you to fully focus on providing the best care to your patients and help to limit delays when administering life-saving fluids.
A Leader in High Volume Fluid Resuscitation
Reliably and consistently deliver life-saving blood and fluids at the touch of a button.
Level 1® H-2 Pressure Chambers Urgent Medical Device Correction Regulatory Notices